Selecting Projects under Category will list the Project Leads that meet your search criteria.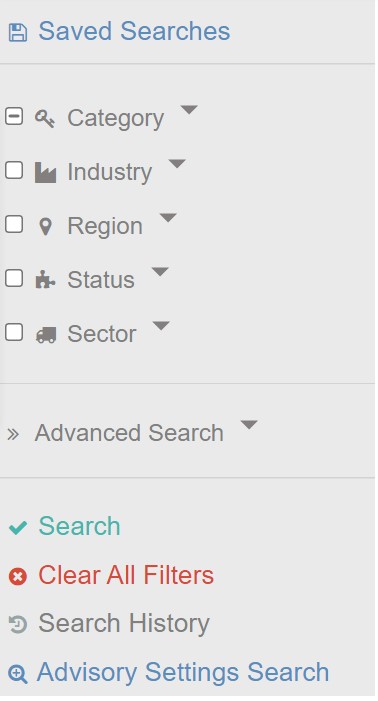 Category
Selecting Projects will highlight both Building and Infrastructure. Alternatively, you can select either Building or Infrastructure independently.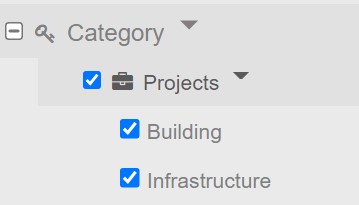 Industry: Selecting Industry will highlight all the Industries. Alternatively, you can select individual Industries. Read more under Industry
Regions: Selecting Regions will highlight all the Regions. There are 2 sub-categories for Region i.e. South Africa and Africa. Read more under Region
Status: The Status Filter allows you to search according to the Development Phases. Read more under Status
Sector: Selecting Sector will highlight all the sectors available. Read more under Sector
Advanced Search
Search
Primary (wrapped) Projects
When searching you may come across grouped projects which include a Primary and Several Projects under the Primary which are split into various disciplines like Commercial, Healthcare, Hotel, Infrastructure, Building, Residential, Retail, Offices, Mixed Use and Phases. By grouping these Projects you can easily identify all the Projects related to 1 Development as well as monitor ones only relevant to your business.
Primary (wrapped) Projects count as 1 Item but usually have several Total Results or individual Projects within. For statistical purposes, we display both numbers.