You may Filter your results by Region.
Select the check box next to the Region Filter.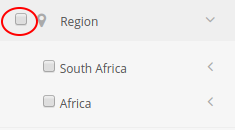 To Search all of South Africa click the check box as shown below.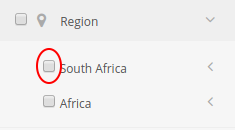 You may also filter your Results by South African Provinces by clicking the expand icon.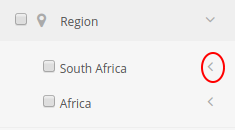 You will be presented with the following, where you may select your province of choice.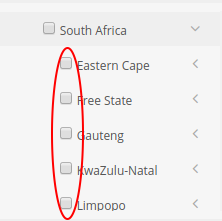 To Search, all of Africa check the box next to Africa.
You may also filter your Results by African Region by clicking the expand icon.
Africa Regions are listed alphabetically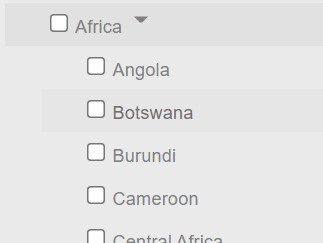 All regions on the Search are displayed according to the availability on Advisory Settings