Under Pricing Opportunities there are 2 options
Pricing Opportunities (Projects only)

Price Now (Projects & Tenders)

1. The Pricing Opportunities Filter, allows you to search for Projects that have any attached pricing opportunities (such as a Bill of Quantities and Subcontractors added to a Project), for convenient follow-up.
In the Category search filter section, ensure that 'Projects' is selected:

Then scroll down to the 'Pricing Opportunities' option and select 'Pricing Opportunities' from the drop-down menu:

Once your filters have been selected, click on the 'Search' button to execute the search criteria.
The search will then execute and display the results as follows: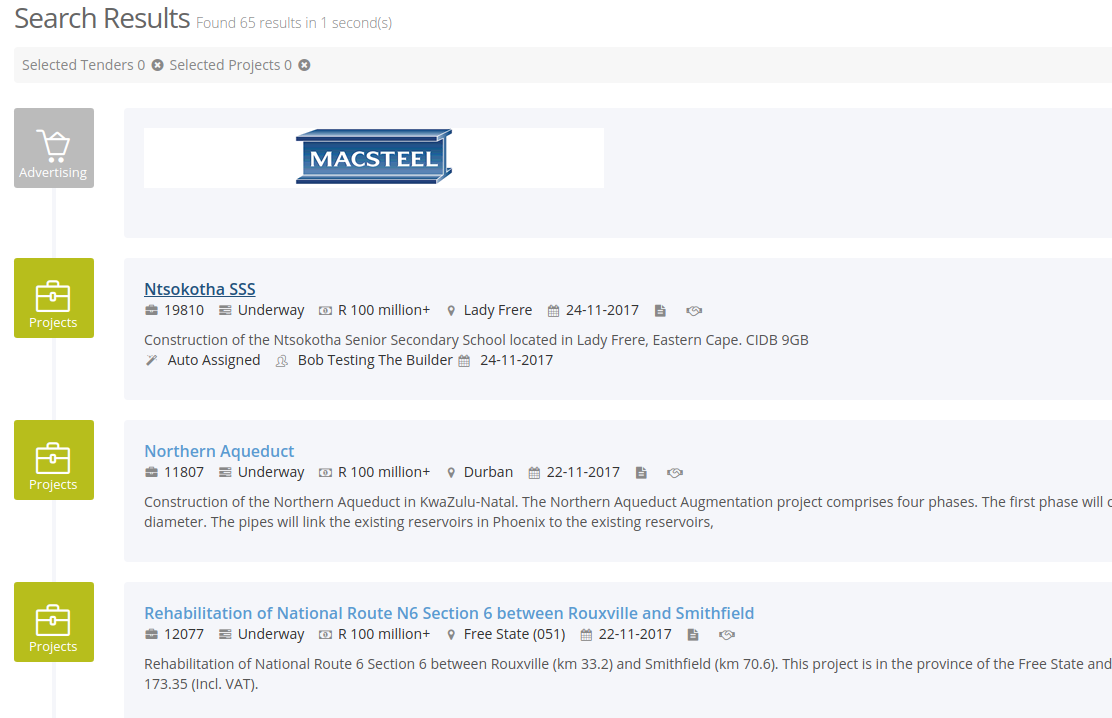 If you then click on a project heading (ie: Ntsokotha SSS as in the example), the Project notice will then open and the documents attached will reflect in the right-hand pane: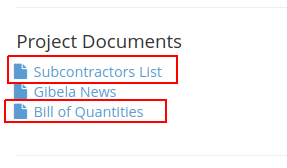 You will see that Projects with Pricing opportunities also reflects a little handshake icon on the search result page:

2. The Price Now Search Filter under Pricing Opportunities, allows you to search for leads that have Direct Pricing Now opportunities. This filter can be used on it's own or with other filters.


When viewing a lead you can scroll or click through to the BOQ Trades tab where you will see the Price Now button and relevant trades extracted from the BOQ.
Reminder: The button will only be visible for Active Contracts that are linked to BOQ's meaning the respond-by-date has not yet passed and/or the contract has not been archived on Control List.

If you would like to generate a Direct RFQ to Buyers already pricing this contract you can click on Price Now and a Generate Quote Selection will pop-up.
You are able to customise your Trades and/or Buyers by clicking inside the relevant sections.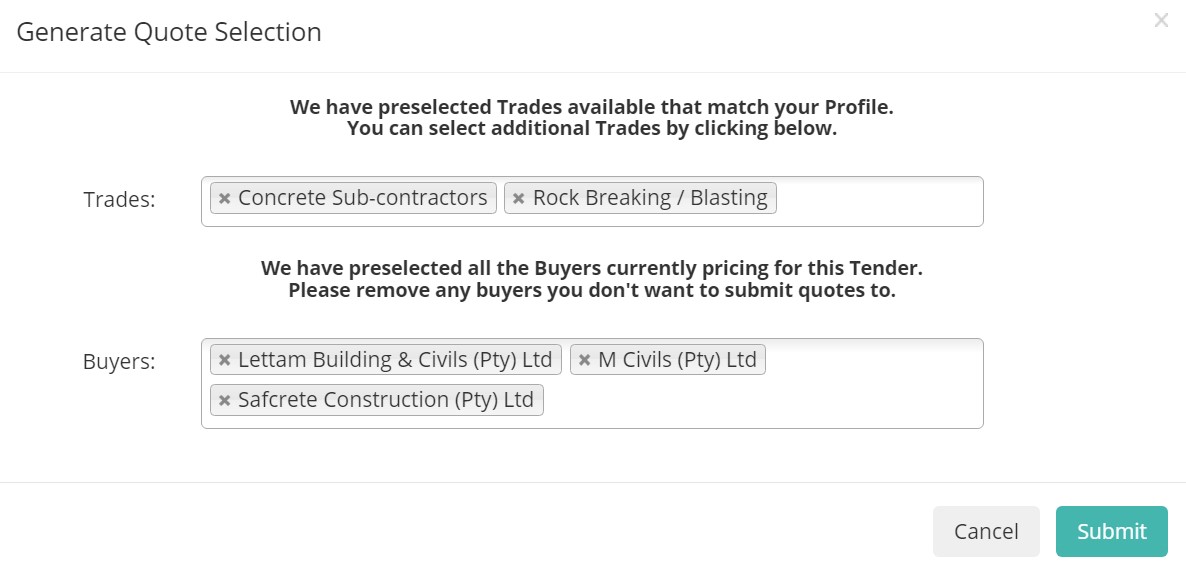 Once you are happy with your selections you can click Submit and the RFQ's will be displayed.
You can price immediately by clicking on the Submit Price tick

or go to your Vendor Home and Price from there.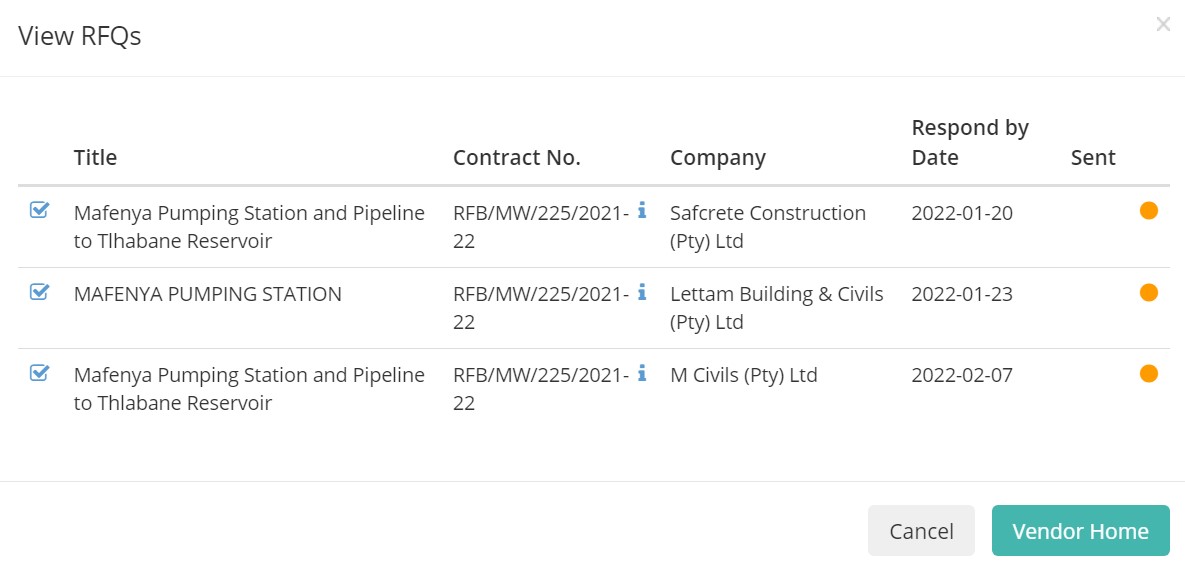 On the Vendor Home page, any RFQ's Priced directly from a Tender a Project will be indicated as per the below

Priced via Tender

Priced via Project