From the Dashboard, you can select the All dropdown and search by selecting Directory.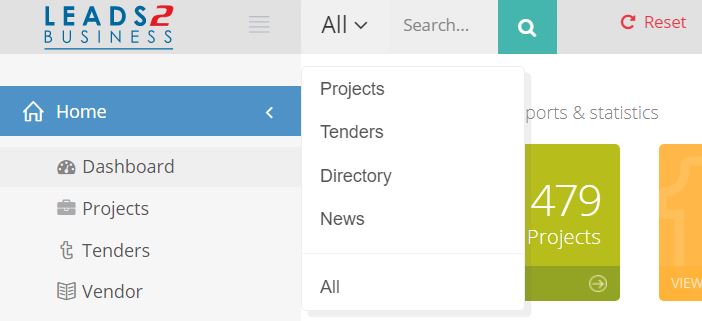 You can search with just the Company name you are looking for in the Search Text Field or click the Search Icon to View the Directory Search Page.

You can also search by using the various filters on the left: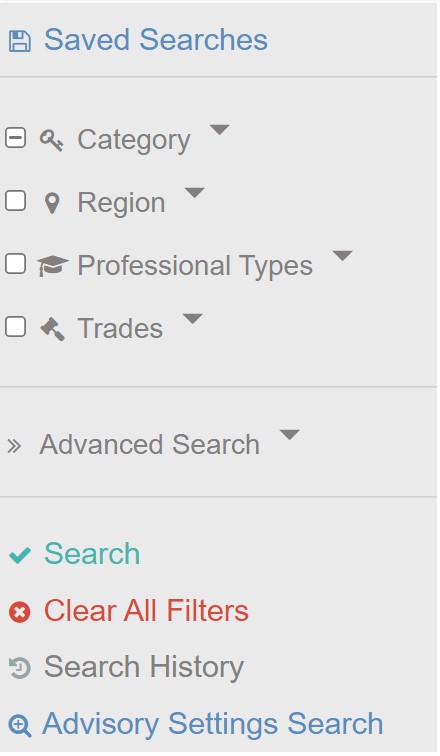 An explanation of how to use each filter can be found under the following links:
Advanced Search
Serviceable Region (similar to Region but specific to serviceable regions on a branch)
Search
NOTE: Directory is Weighted according to Advertisers and then alphabetically when searching for Trades + Region
You can change your page size to a maximum of 100 by clicking on the below on the top right-hand corner: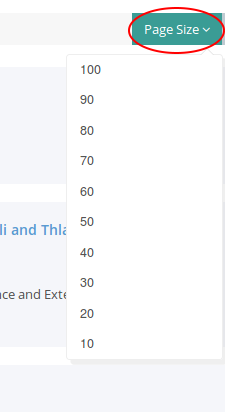 You can filter your search by "Relevance" or "Newest" here:
Relevance will be the results that best match your search criteria.
Newest will be the latest entries added to our directory or updated.
You can expand the view to be able to see the whole company on the results page without clicking on the Company, Division, Branch or contact by clicking on the following:
This also shows how many contacts are listed in that whole company.

To view tenders and projects that the entire company is linked to, click on the following:

This will take you to the Search Page showing results for the linked tenders and/or projects.
If you perform a search that returns no results, an email will be sent to the Directory department who will follow up with you and advise on a way to search that will return results or offer their assistance.