Some tips to remember when searching on our directory:
Less is more
Always use spaces between acronyms e.g A B C Construction
You can search with just the company name you are looking for below:

You can also search by various trades or professions in this box like plumbing, tiling, under floor heating, architects etc and you can also search by contact names.
This will give you results of any combination of the text in the above box, whether it be in the description, name or contact name of the company.
Below are other filters you can use for your searches:
Directory will be selected by default under category as that is what we chose on the dashboard, you can then also filter your search by company or contact or both: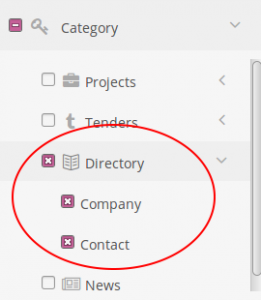 You can filter by Regions (where a company is based) – South Africa or Africa by ticking the check boxes: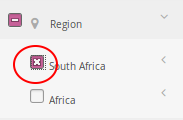 Or you can narrow your search further by searching by provinces (you can select more than one at a time):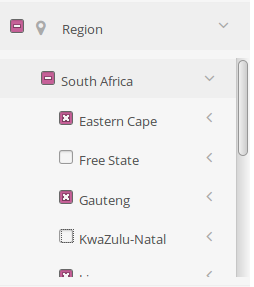 Or you can search by dialing codes under a specific province (this will narrow you search down even further):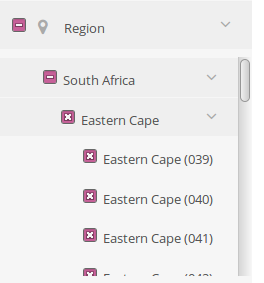 You can filter by Serviceable regions (where a company can do work, this does not mean that they are based here), this can be filtered exactly like the above regions, by province and dialing codes: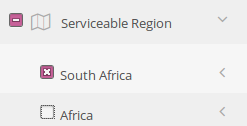 You can filter by the CIDB grading, CIDB 1 – CIDB 9 or no rating, if left unchecked then it will give you results for any rating including those with no rating listed on our directory: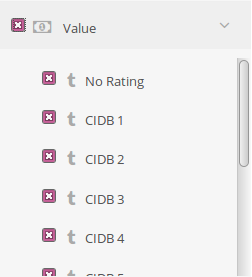 If you are looking for a specific professional you can filter by professional types: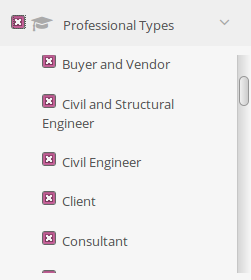 Sometimes we are not told what profession a contact is at a company so you can also search by specific trades when it comes to professionals like Consulting – Architects, Consulting – Quantity Surveyors etc: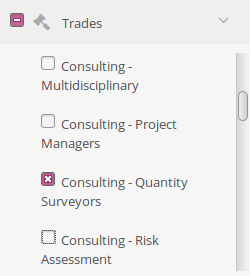 The above trades can also be used to search for companies doing specific trades like the below and a whole host of others that you will see when navigating our directory: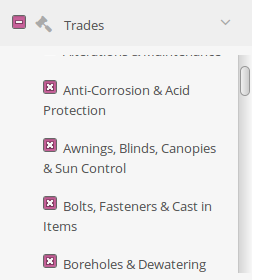 You can also filter by whether the contacts receive Request for Quotes (RFQ's) or not.
This would mainly be used by contractors looking for vendors to provide a product or service: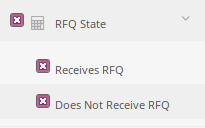 Once you have filtered your search you may search by either of the following ways: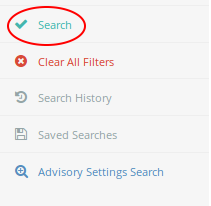 or:

You can clear all your filters to start a new search: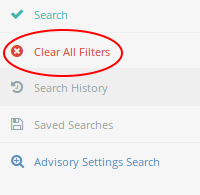 To check your search history you can click here, this saves your searches by date and time: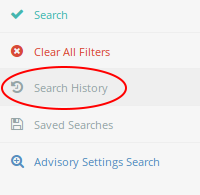 You can save searches that you may do daily or weekly to check for updates, there is also a funs
You will have to perform the search then click on the below and a pop up will appear where you can name your search. You then just have to click on the below again when you want to perform your saved searches again: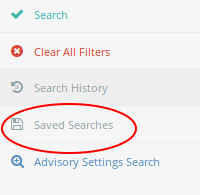 If you click on the below it will automatically choose the filters that match your advisories: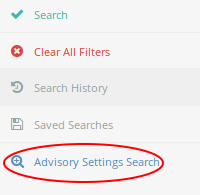 You can change your page size to a maximum of 100 by clicking on the below on the top right hand corner: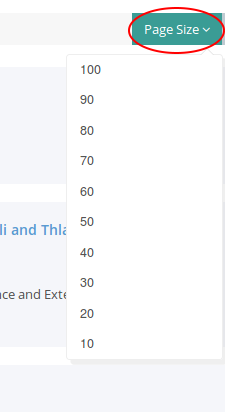 You can filter your search by "Relevance" or "Newest" here:
Relevance will be the results that best match your search criteria.
Newest will be the latest entries added to our directory or updated.
You can expand the view to be able to see the whole company on the results page without clicking on the Company, Division, Branch or contact by clicking on the following:
This also shows how many contacts are listed in that whole company.

To view tenders and projects that the entire company is linked to, click on the following:

This will take you to a page with the tenders and projects and you can then filter this search by which contact the tenders or projects are linked to here:
If you perform a search that returns no results, an email will be sent to the Directory department who will follow up with you and advise on a way to search that will return results or offer their assistance.