The Category filter allows you to specify what type of Content you would like to search for.
This filter show the following options: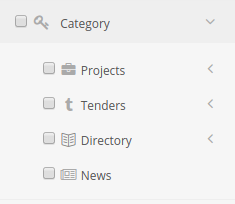 Projects
Search for information that focuses on private construction contracts in South Africa & Africa, identify new opportunities in the project development life-cycle, as well as which companies and people to target.
You may filter Projects results further by clicking the expand icon as shown below: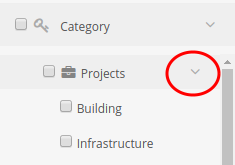 You may now select Building or Infrastructure to further filter your results.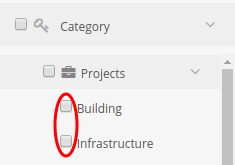 Tenders
We acquire tenders from various sources in South Africa and research these lead opportunities in all nine provinces in SA.
These regional tenders are collated and categorised according to their location, CIDB Grading, and industry.
You may filter Tender results further by clicking the expand icon as shown below: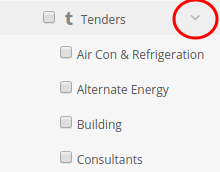 You may now select from the following to further filter your search results:
Air Con & Refrigeration
Alternate Energy
Building
Consultants
Demolition & Blasting
Electrical & Instrument
Facilities Management
Fencing
Fleet Management & Transportation
Infrastructure
IT & Telecom
Materials & Supplies
Mechanical
Plant & Machinery
Security & Fire
Supplier Database
Trades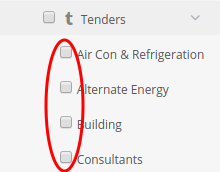 Directory
The On-Line Construction Directory
Should you wish to search the directory check the select box next to Directory.
This option allows you to search both Companies and Contacts simultaneously.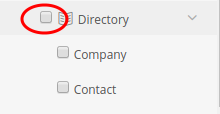 To search by only Company or Contact click the Directory expand icon.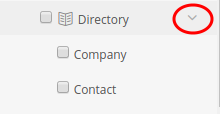 Now you have the option to filter your results by selecting either Company or Contact.