Send Me Updates (previously known as "Assigned to") allows the Main User and/or Monitors to be assigned to the Project lead in order to receive updates/changes.

A pop up box will appear where you are able to select who is required to monitor the project, send a message (assignment note) and click on submit.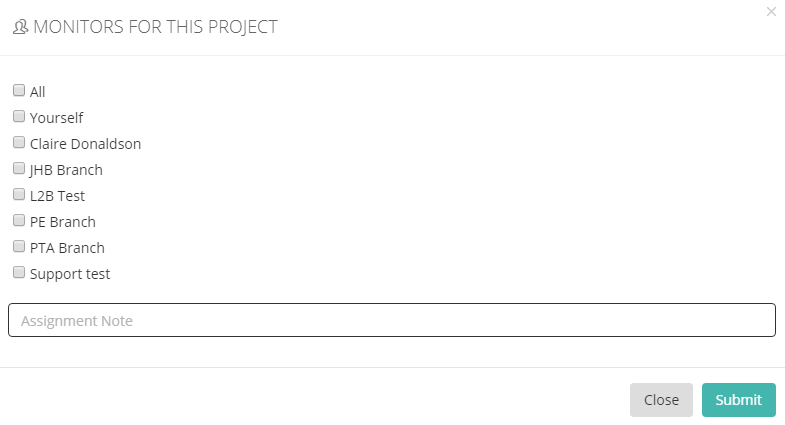 The monitor will receive an email advising them that a project has been assigned to them with the information of the assignment note.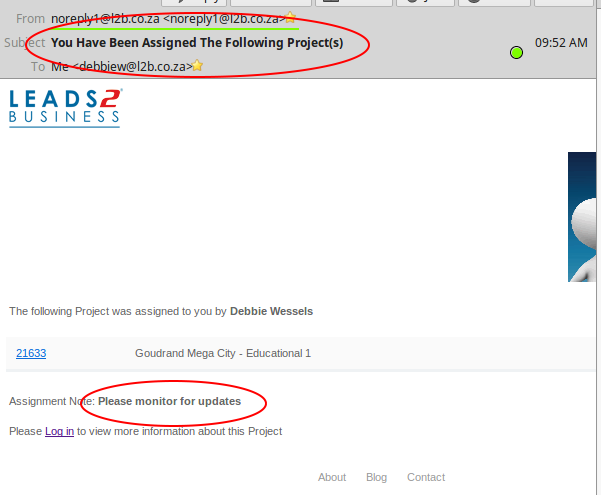 When the monitor opens the Project, the assignment note is reflected above the notes block where the monitor is able to make their own personal notes regarding the Project. Once own notes have been entered, click on save your note.