If you are looking for assistance when you are online and logged into the website, listed under the Leads 2 Business logo on the home page, on the dropdown menu on the left hand side of your screen, scroll down and you will find Support.

When you click on

(Frequently Asked Questions), the following screen will appear :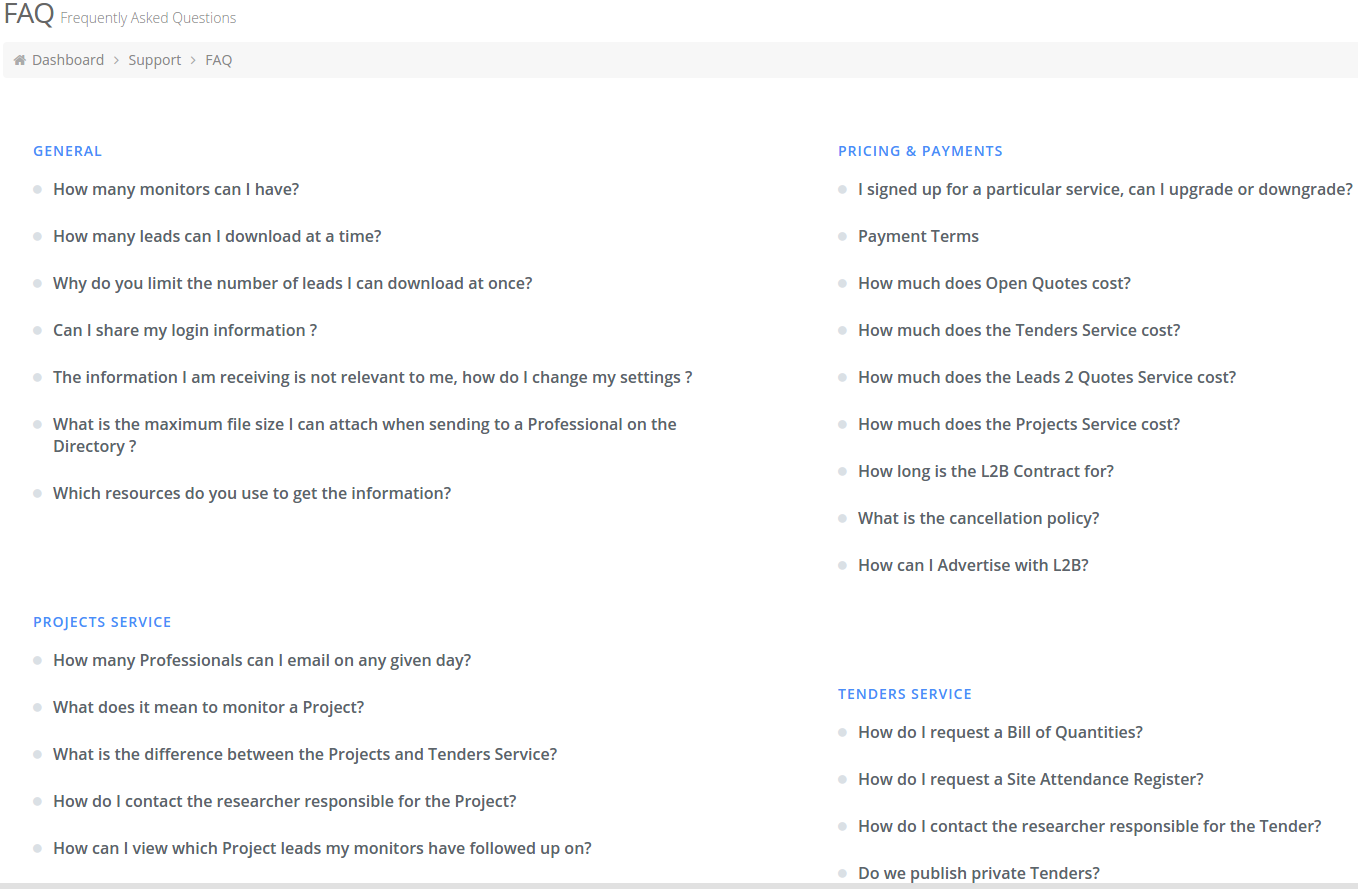 The various headings are highlighted in Blue with the most commonly asked questions listed directly below. The following headings can be found under here :









You can scroll down the page until you find the heading that relates to your query. Under the heading will be listed several questions. You can click on the question, it will turn blue and the answer to the question will appear underneath. An example is shown below :

If you are unable to find an answer to your particular question here, there are other ways of getting in touch with us and getting an answer to your problem or query. Go back to menu on your homepage, scroll down again to Support, Click on Support and you will see various other options listed there :

LiveHelp – This is our livechat facility that operates during office hours, Monday – Friday, 7.30am – 5.00pm. Here you can talk directly to an operator online and get an immediate response.
Contact us – This gives you various ways of getting in touch with us in order to best assist you.
Help – This is a on-line tutorial help facility, using pictures/videos to assist you.
Library – This is where all the documents are stored – i.e. General Conditions of Contract etc. and you can download documents from the Library.
FAQ – Frequently Asked Questions, which is explained above.