This solution will assist where you are trying to import reports from a CSV file and all results appear on the first column separated by commas instead of in separate columns. This will then ensure that all .csv files are opened in the correct columns.
To change regional settings,
1. go to Search > type Region > open Language & Region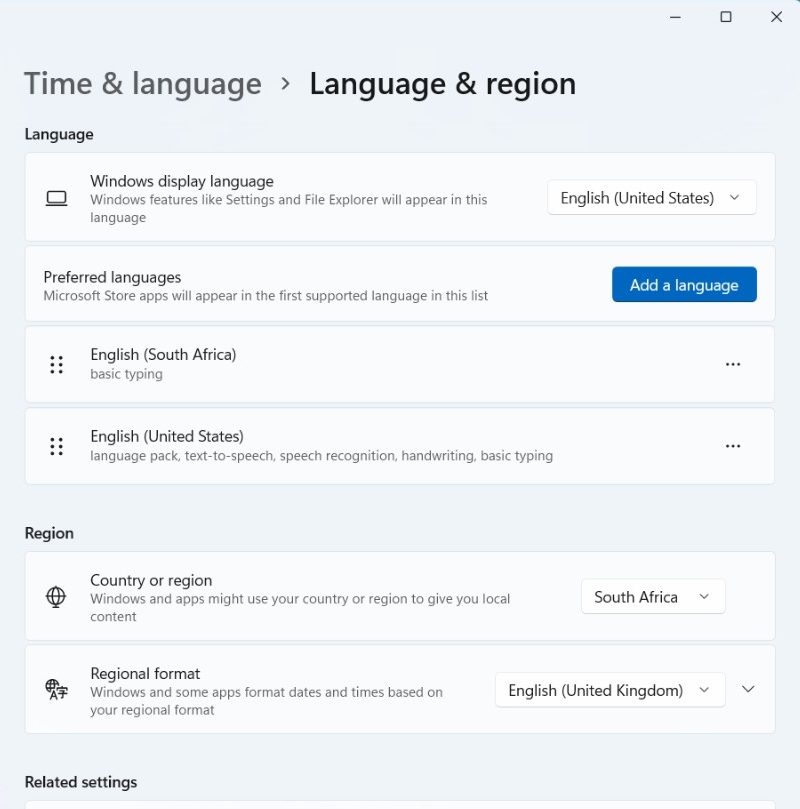 2. scroll down and click on Administrative language settings right at the bottom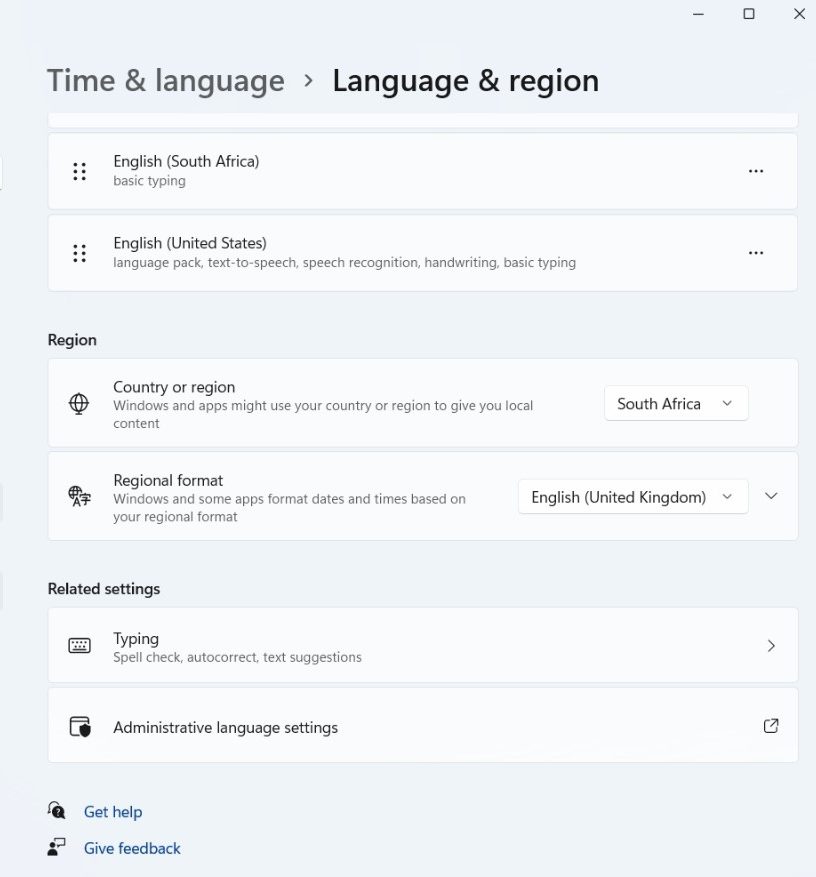 3. Select, Formats tab under Region, Click Additional Settings on the bottom-right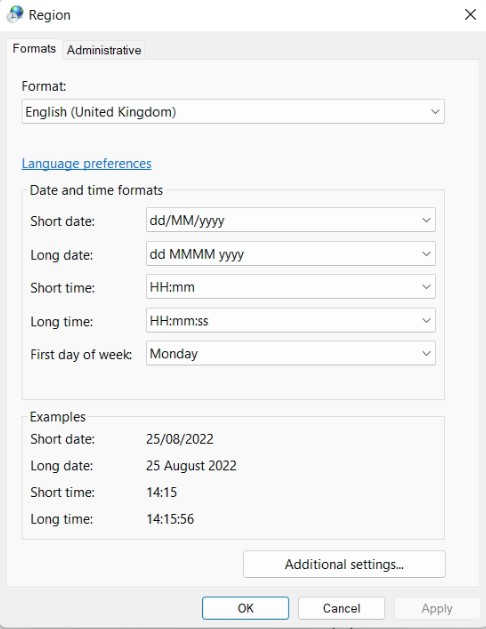 The following window will open
5. For Decimal Symbol, enter a dot:.
6. For List Separator, enter a comma:,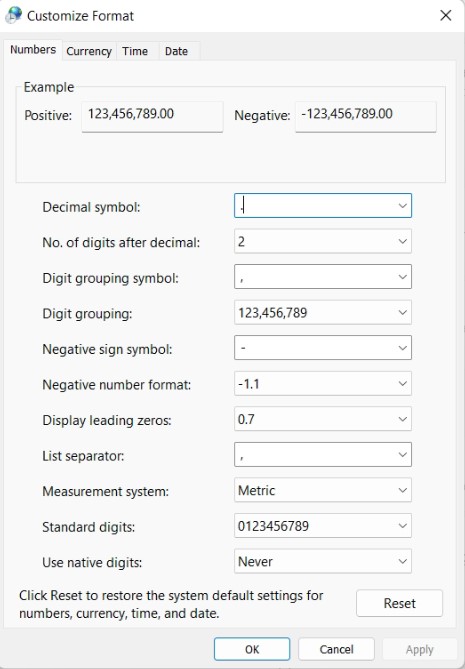 6. Click "Apply" and "Ok".
Now, when you open a CSV file in Excel it will automatically find the data fields and open it appropriately.