You are now able to perform a User Change via your Leads 2 Business Settings without forms.
Performing a User Change will transfer Advisory Settings, Add a new Advisory Recipient, Send Daily Advisory Email Confirmation and Resend Login Details.
Our Accounts Department as well as your Account Executive will also be notified via email.
Note: A User Change can only be performed to a Contact that is not currently a User.

Click on Settings > Profile on the left-hand Menu or via the drop-down under your name (top right) click on Profile.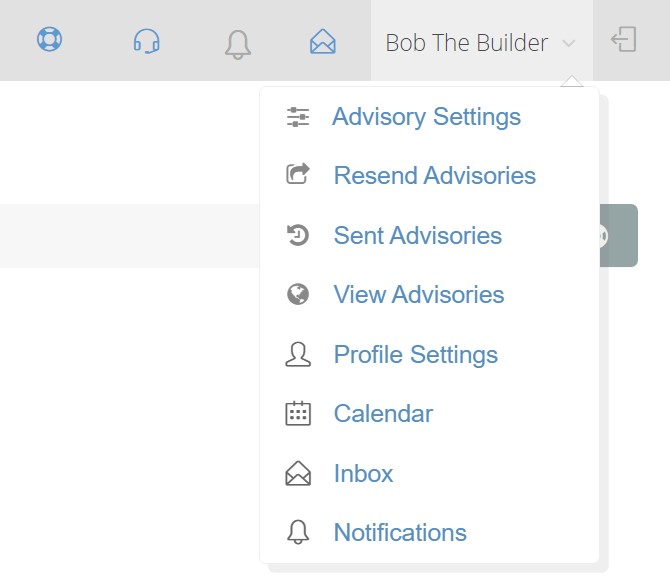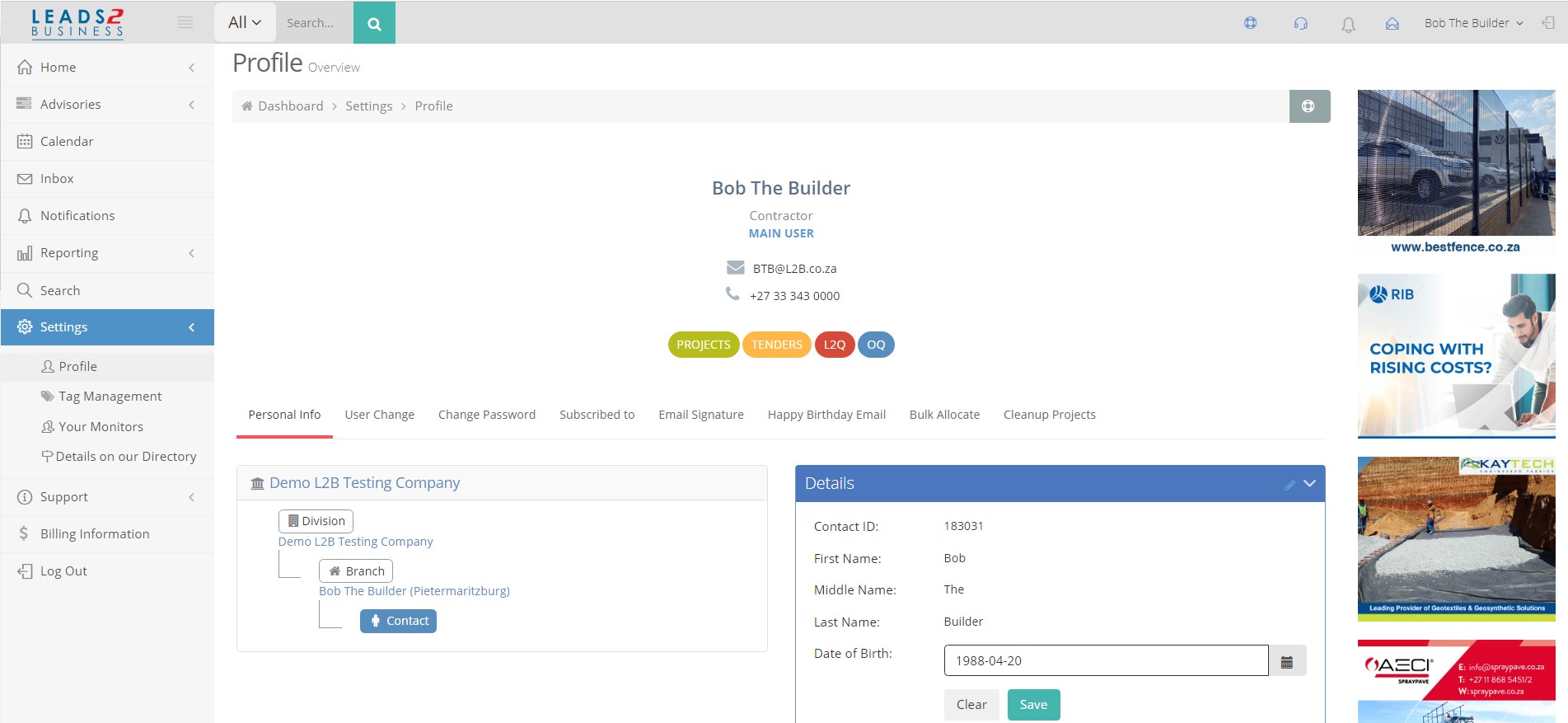 Click on the User Change tab
Note: all current settings are transferred to the new user except for monitors

1. If the contact you want to transfer the User Profile to is listed on our Directory (under the same Branch) select the contact and click Submit
Once you click Submit you will be logged out. The new User will be sent their login details via email which they can use to log in to Leads 2 Business.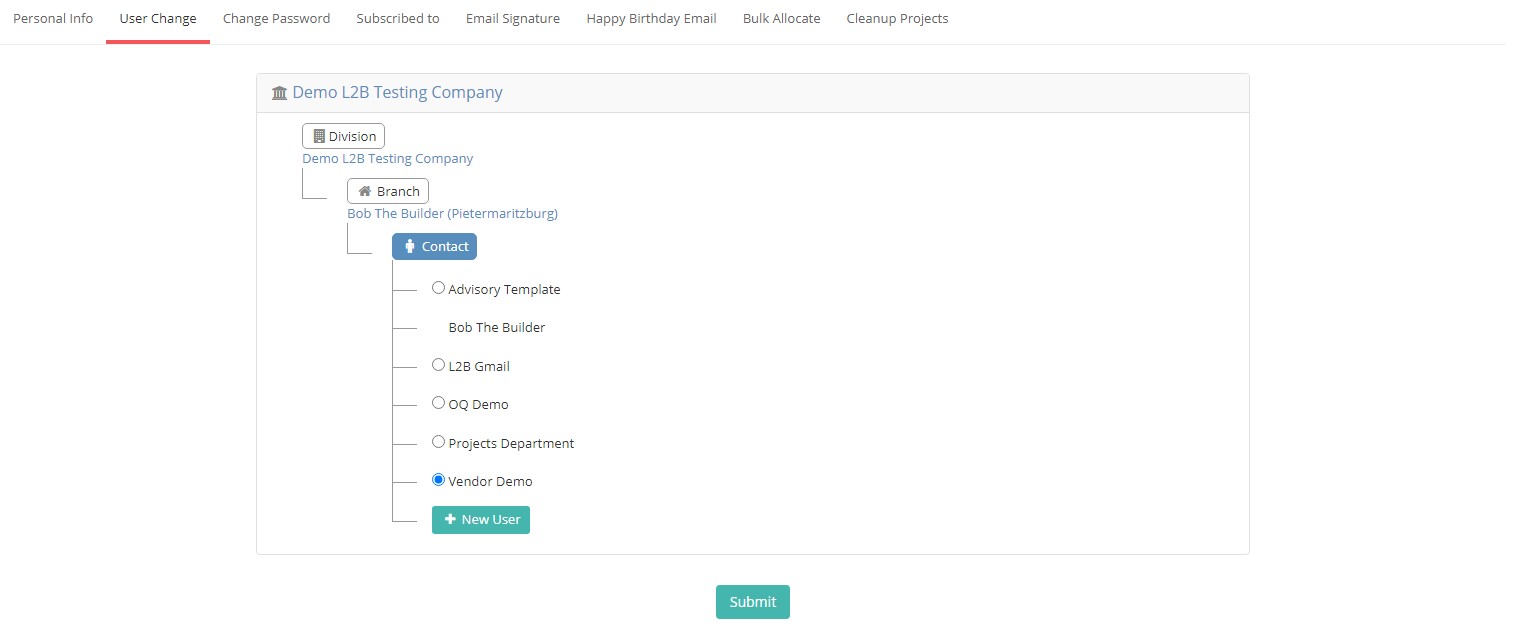 2. If the contact is not listed (ie. new) you can select + New User
If you have selected + New User you will need to enter the New Users full details as listed.
You can select the Branch details via the drop-down or manually add your own.
Once all the Directory Contact Fields are complete you will be able to click Submit to action the User Change
*Note: For phone numbers, address details, and email details a default needs to be selected whether you are adding 1 or multiple entries