To upload your company logo and email signature (these will automatically be attached onto emails that you send to contacts on the L2B website) run your cursor over your name in the top right hand side of the page, and select Profile Settings

Select 'Email Signature':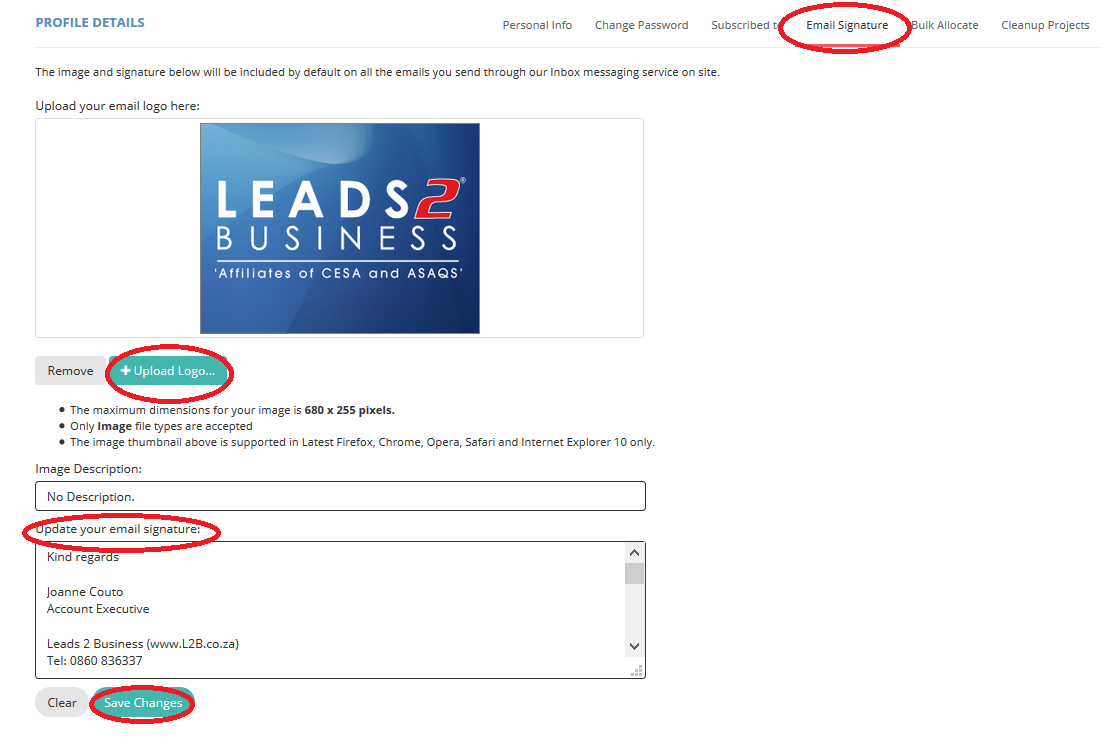 Select 'Upload Logo', you will then select your company logo from your PC. Please note that you are only able to load Image Files.
You may then update your email signature. Your email signature may only be text, it does not allow for images.
Click 'Save Changes'. Your Logo and Email Signature will now be saved on the site and will be included in any emails you send to professionals from the email link on Projects as well as any emails sent to contacts from the Directory