Monitors
Monitoring enables you to receive regular updates via e-mail on any changes to the Project or Tender Notice (i.e. Closing Date extension, status change, etc).
This feature also enables you to draw reports of all monitored items.
A maximum of 5 staff members or colleagues within your company may be set up, to whom you may electronically allocate projects and tenders to.
To view all your monitored leads for Yourself (the Main User) and selected Monitors, click on the following: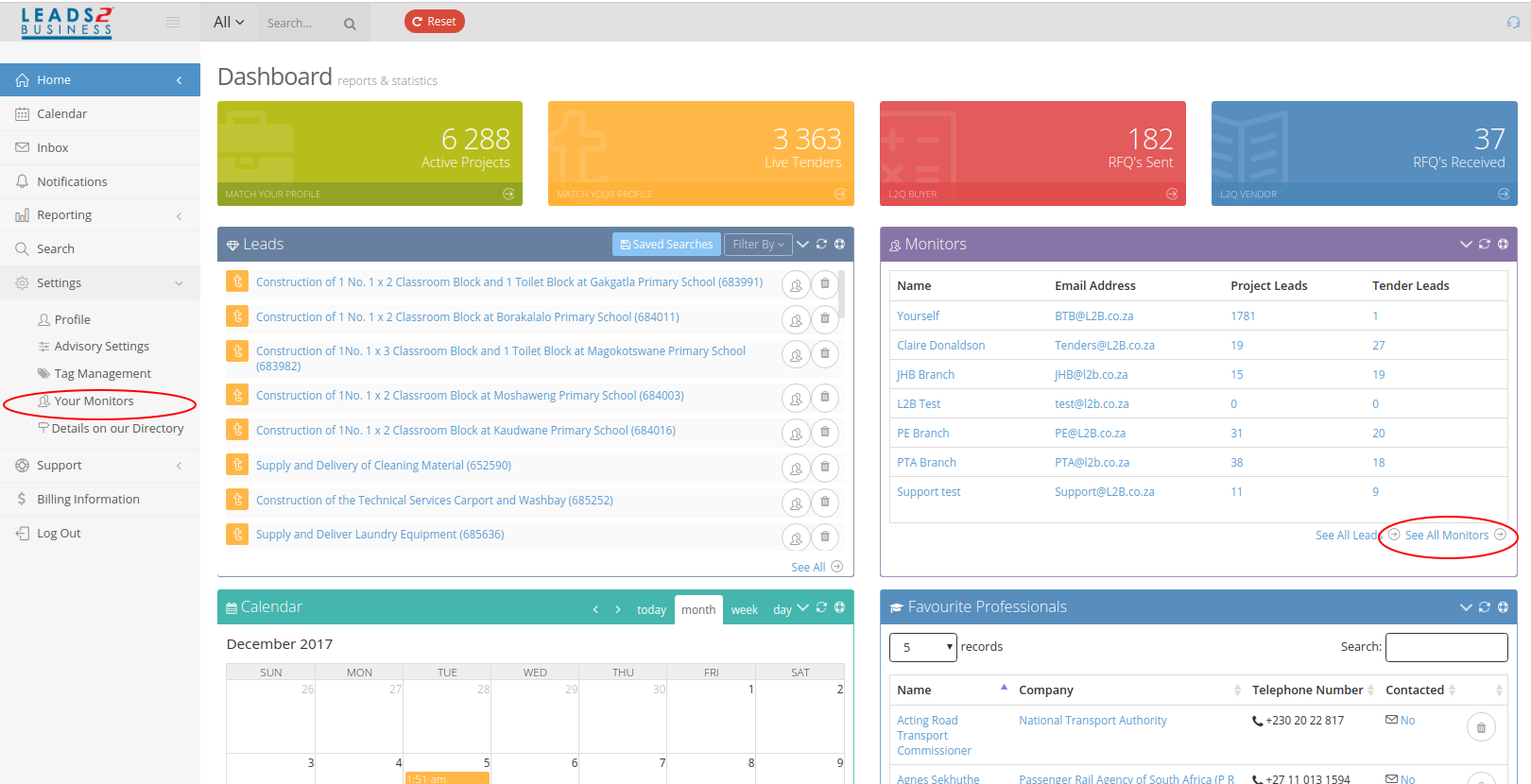 To view all monitored Leads listed altogether select "Select All Leads"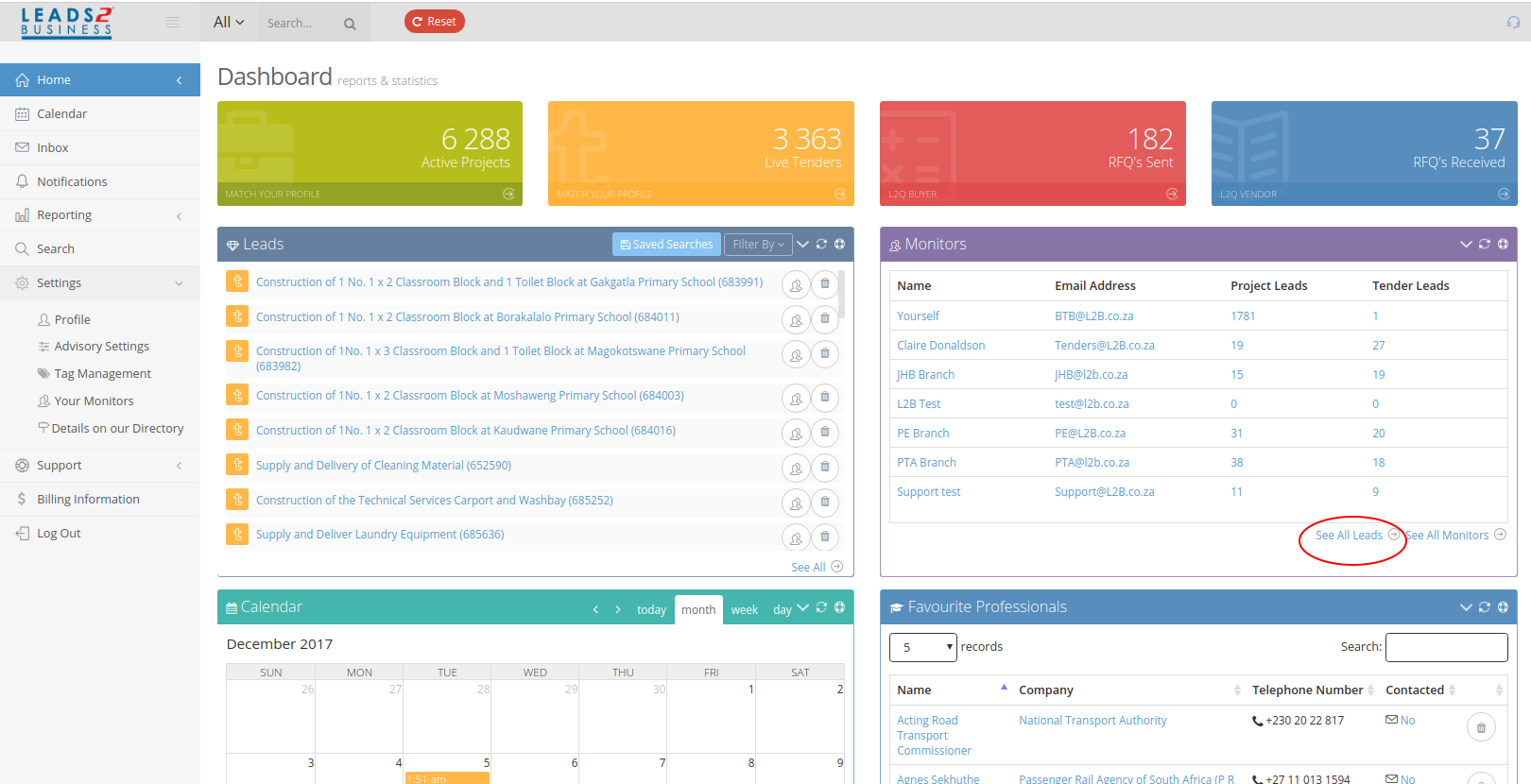 For more information on how to Manage Monitors click here
For more information on how to Import Monitors click here