To manage your monitors, go to your Dashboard, Click on "Settings" and Select "Your Monitors".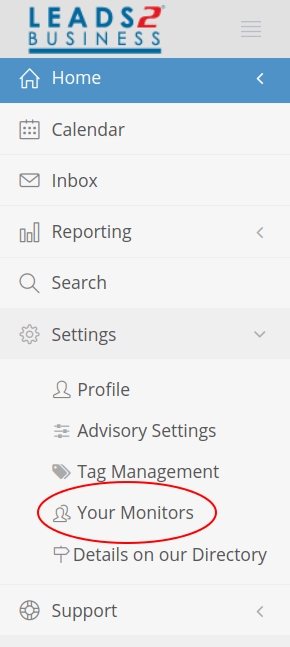 This will open a page where you, as main user, are listed firstly, then your monitors.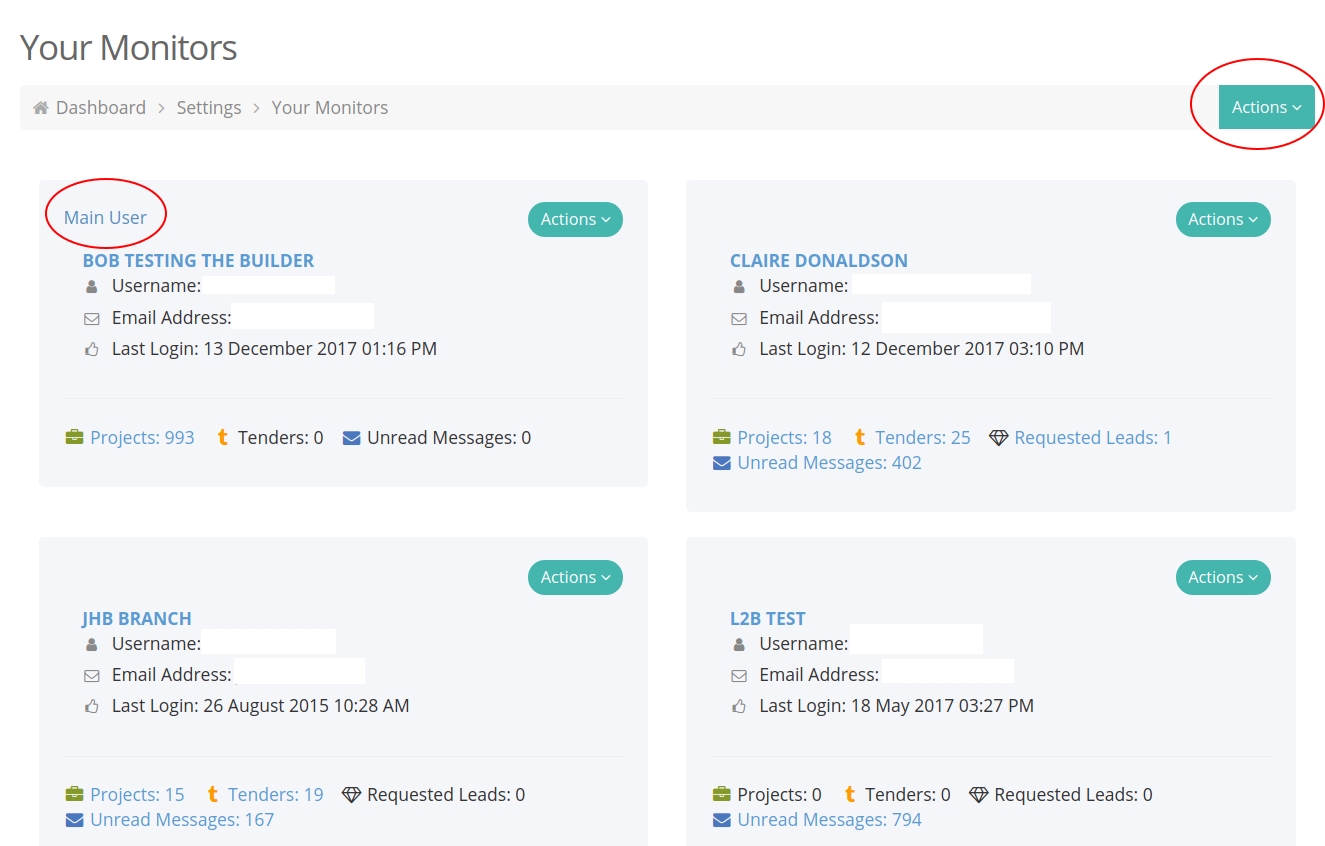 To add a new monitor: Click on "Actions" in the Top Right Corner of the Page, then select "Create a Monitor". Please ensure that the monitor you need to add, has the same domain name as the main user. There is a limit of 5 monitors. Each extra monitor, is at an additional fee.

Under the "Actions" button at the top right of the page, you can also "View Archived Monitors". Here you can un-archive a monitor at a time, that you need to activate again. By clicking on the little arrow, next to the applicable monitor's name. Should you not have archived any monitors yet, this feature will not be available to you yet. Bare in mind your limit of 5 Monitors.

Should you wish to edit an existing Monitor, Go to the monitor on the list, and click on the "Actions" right, above their name.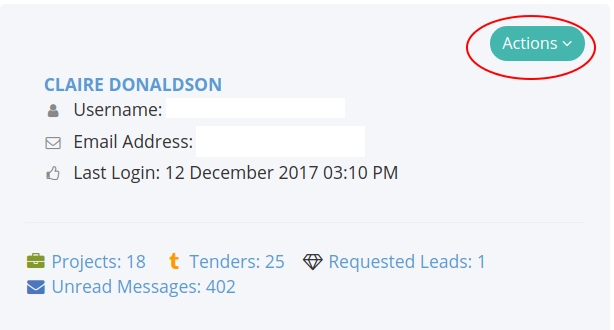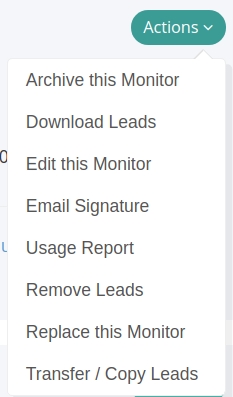 "Archive Monitor" – If you wish to remove this monitor off your list of monitors. They may have left this company. Or no longer deal with tenders. Your list of monitors will automatically refresh when you select this option.
"Download Leads" – Download leads that are assigned to this monitor. You can Make selections, based on what you need your download to contain (click on Continue, to proceed with the selections), then download Tenders/ Projects. Note that these are only tenders and projects monitored by this monitor. You can only download one at a time (eg. Tenders or Projects, not both). For more information view Download this Lead.
"Edit this monitor" – in the instance where you need to change a monitor's surname (if they got married; or it was misspelled when created). This is also where you can change their password. You can also update the Email address, as long as it abides by the same domain rule.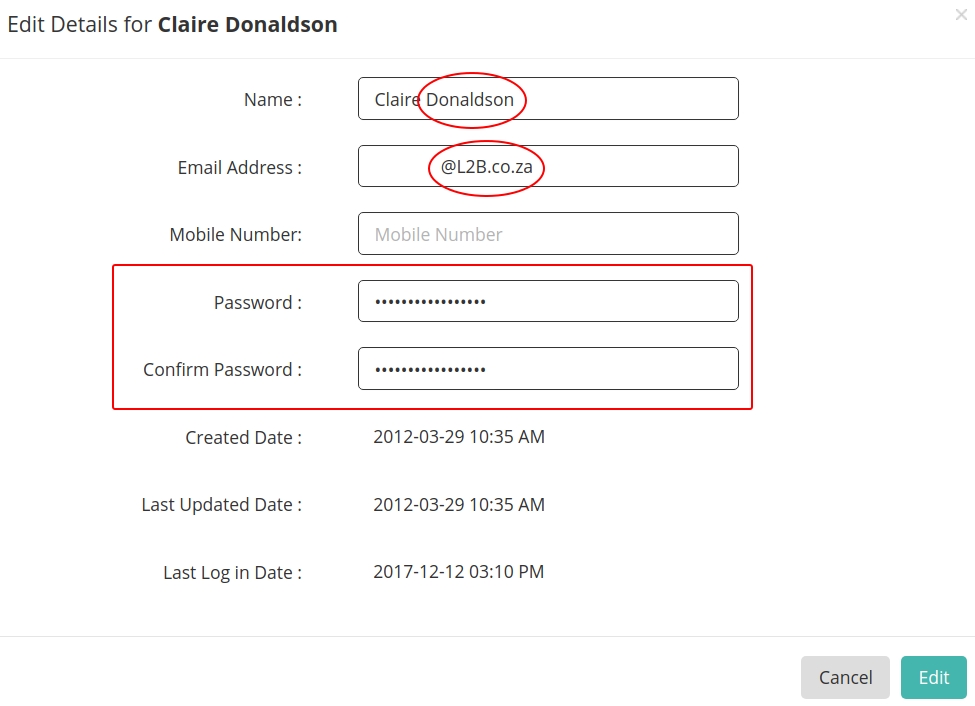 "Email Signature" – You can upload a Logo and signature for your monitor. The Monitor can also do this from their own Dashboard, under "Settings", "Profile".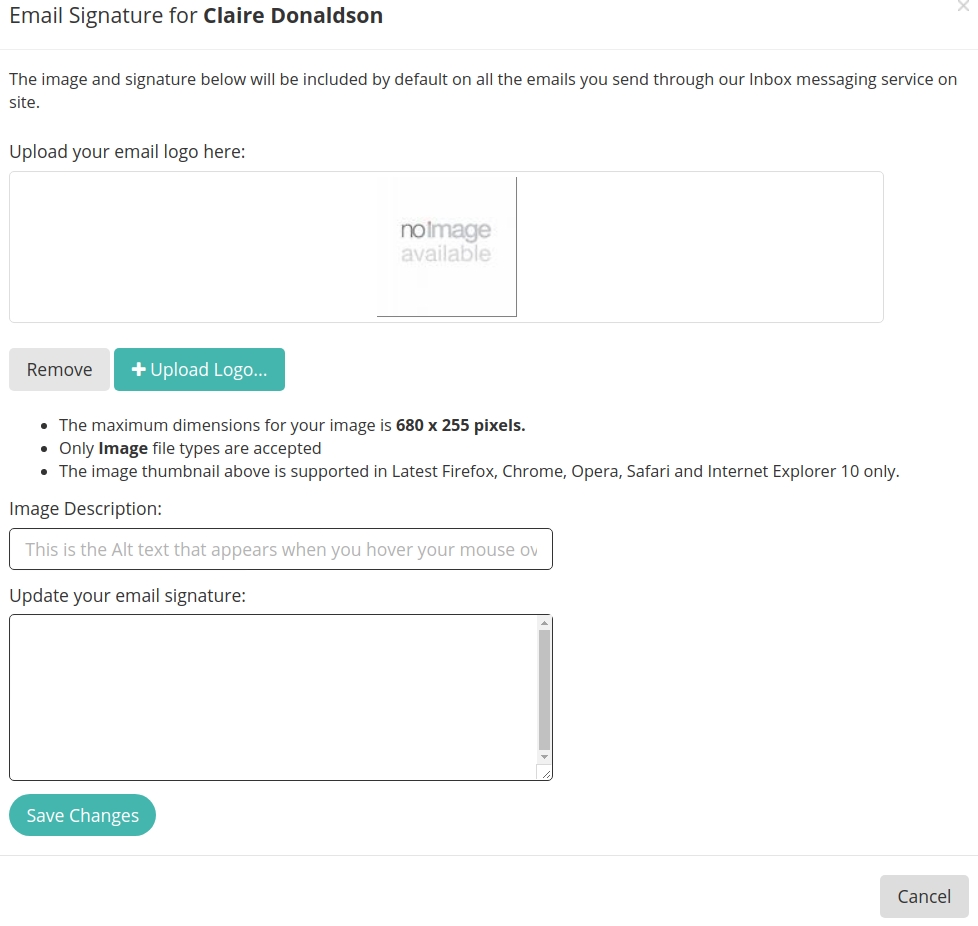 "Usage Report" – A breakdown of searches done, tenders and/ or projects viewed.This is based on a date range (defaults to the last month), but you can change it based on the statistics you may need.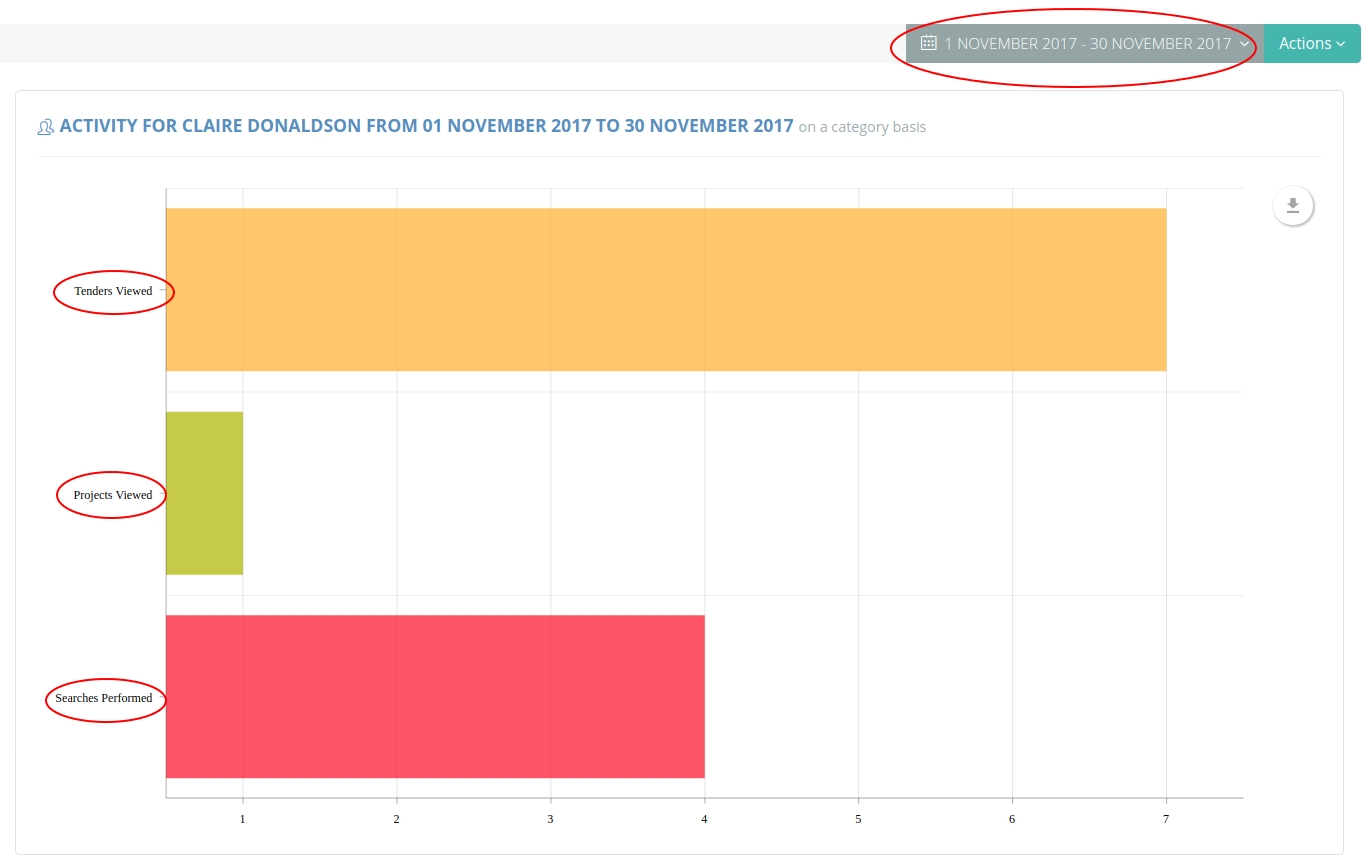 You can also change the data that displays, under "Actions" or download the information, using the download arrow.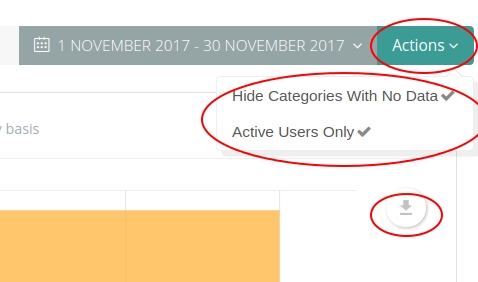 "Remove Leads" – Bulk removing Tenders/ Projects. Select the option you would like (Tenders/ Projects) and click on "Remove".


"Replace this Monitor" – Overwrite a monitor (with a monitor that is taking over their task to deal with tenders/ projects). This will move the monitored items over to the new monitor. Bare in mind the domain name must remain the same as the main user.


"Transfer / Copy Leads" – Transfer or copy leads to another monitor. You can select the Tenders and/or Projects being monitored. You can select whether you want to "Transfer" or "Copy". And then select to which existing monitor you wish to "Transfer" or "Copy" to. Select "Transfer".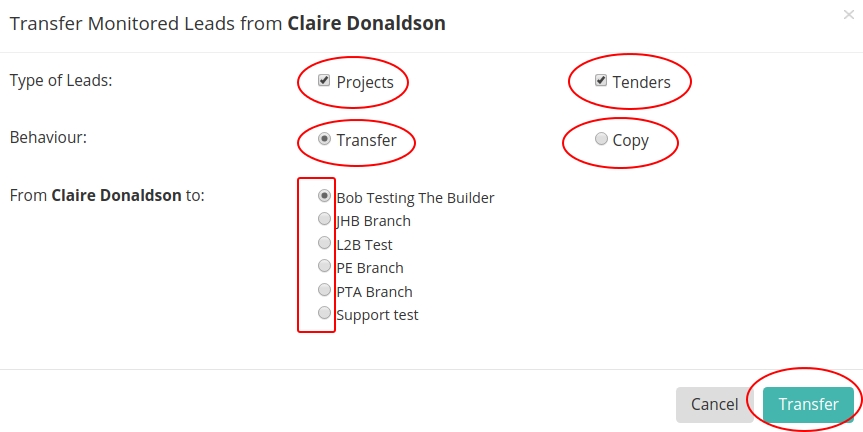 When a monitor is created, they will receive an email with their own Username and Password.
Each time a Tender or Project is assigned to a monitor, they get an email with a PDF copy of the tender/ project they have been assigned.
Logged in as a Monitor
Monitors only have full access to the tenders/ projects that they have been assigned. A Monitor is able to search for anything on our website, but will only be able to view Tenders/ Projects they are monitoring.
Should you find a tender or project that you are wanting to view, on the tender view page, under "Actions" click on "Add Request to Monitor DTA…".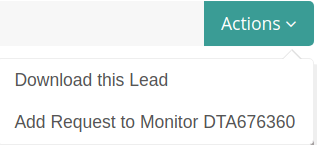 The request will be sent to the main user, for approval.
Monitors on tenders or projects, get Update emails as the Tender/ Project progresses (If documents are added, or details are changed, or it gets awarded, etc. ).
Monitors can request Award details on Closed Tender, that they are monitoring.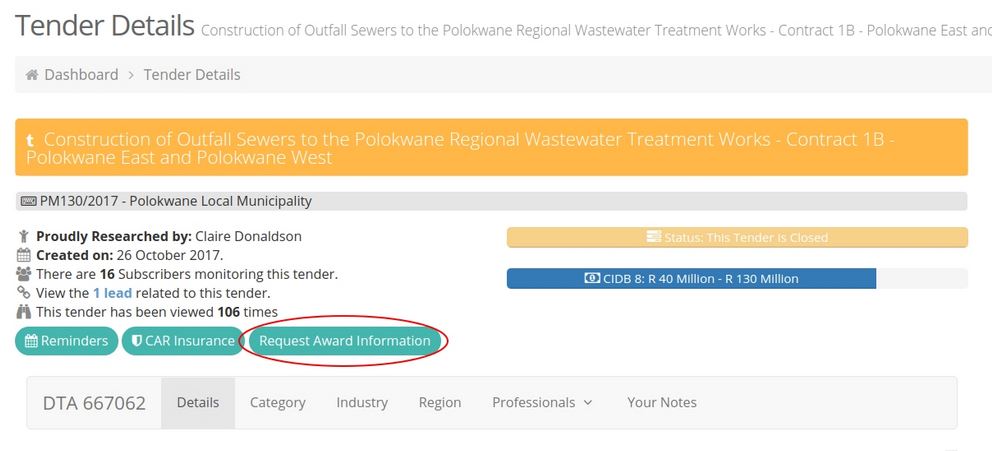 Monitors can also Directly contact the Researcher on tenders/ projects they are monitoring.

Monitors cannot request Site Attendance Registers/ Bidders List or Bill of Quantities, on Tenders that they are not monitoring. However, Monitors can see documents already attached to the Tender / Project.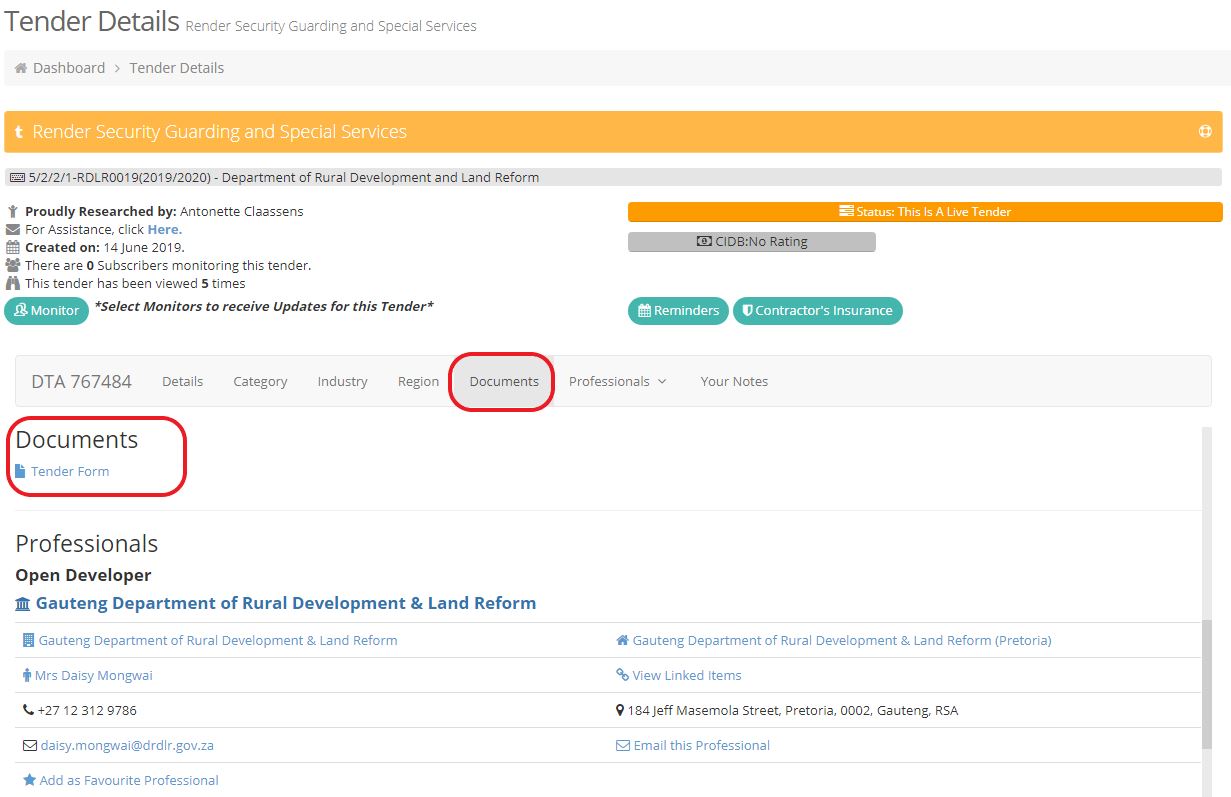 Monitors can request a Site Attendance Register, Bidder's List and BOQ on SA Live Tenders they've been assigned (it won't allow them on Tenders they aren't monitoring)