Leads
If you want to view all your leads from the Previous day, you can view the leads here with various options how to view the leads.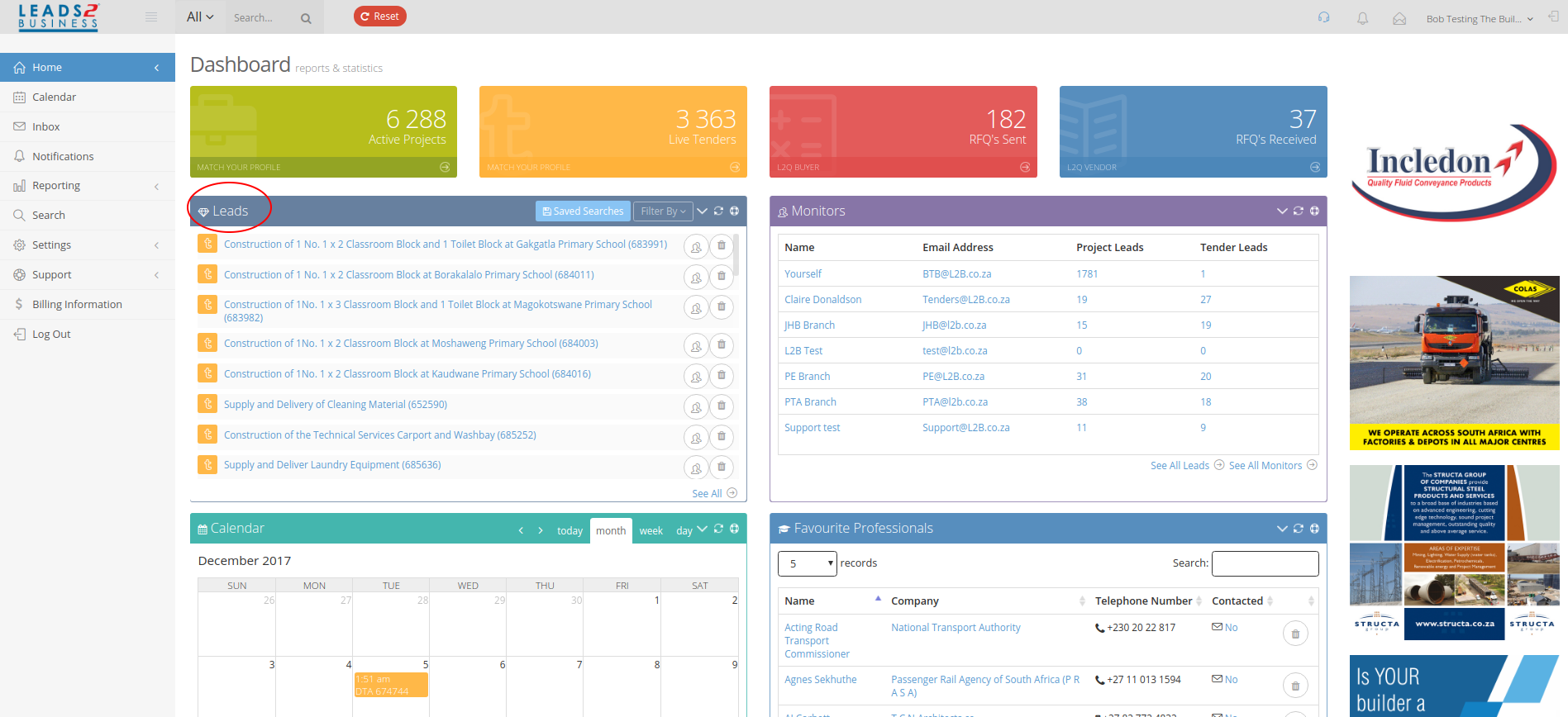 If you would like to Monitor a Lead click on the following icon. You can monitor the lead yourself or allocate the lead to one of your monitors.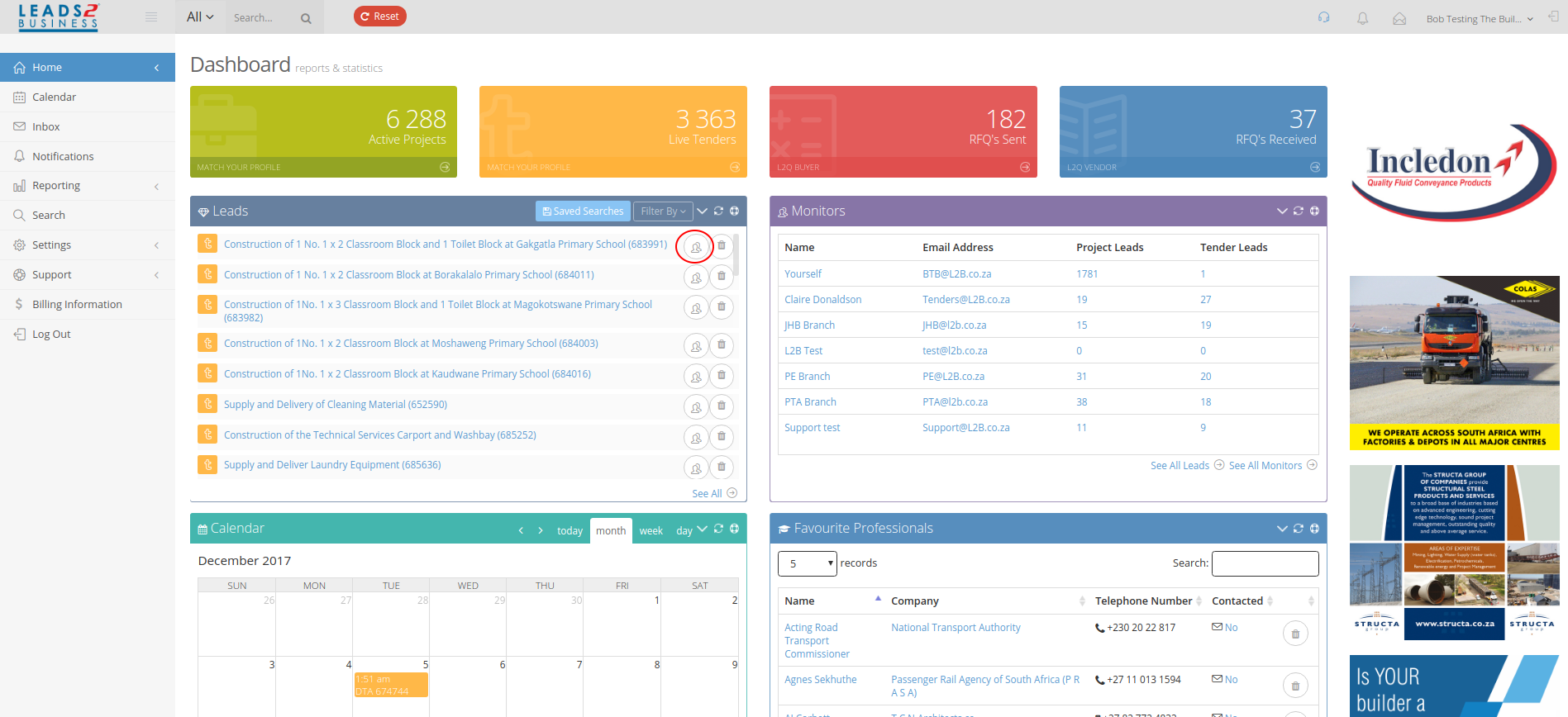 If you don't want the lead to reflect on your search you can "Dismiss Lead" and it will be totally removed from the search on the system. (If you wish to re-activate your dismissed leads you need to go into 'Settings' and then go to 'Tag Management'.)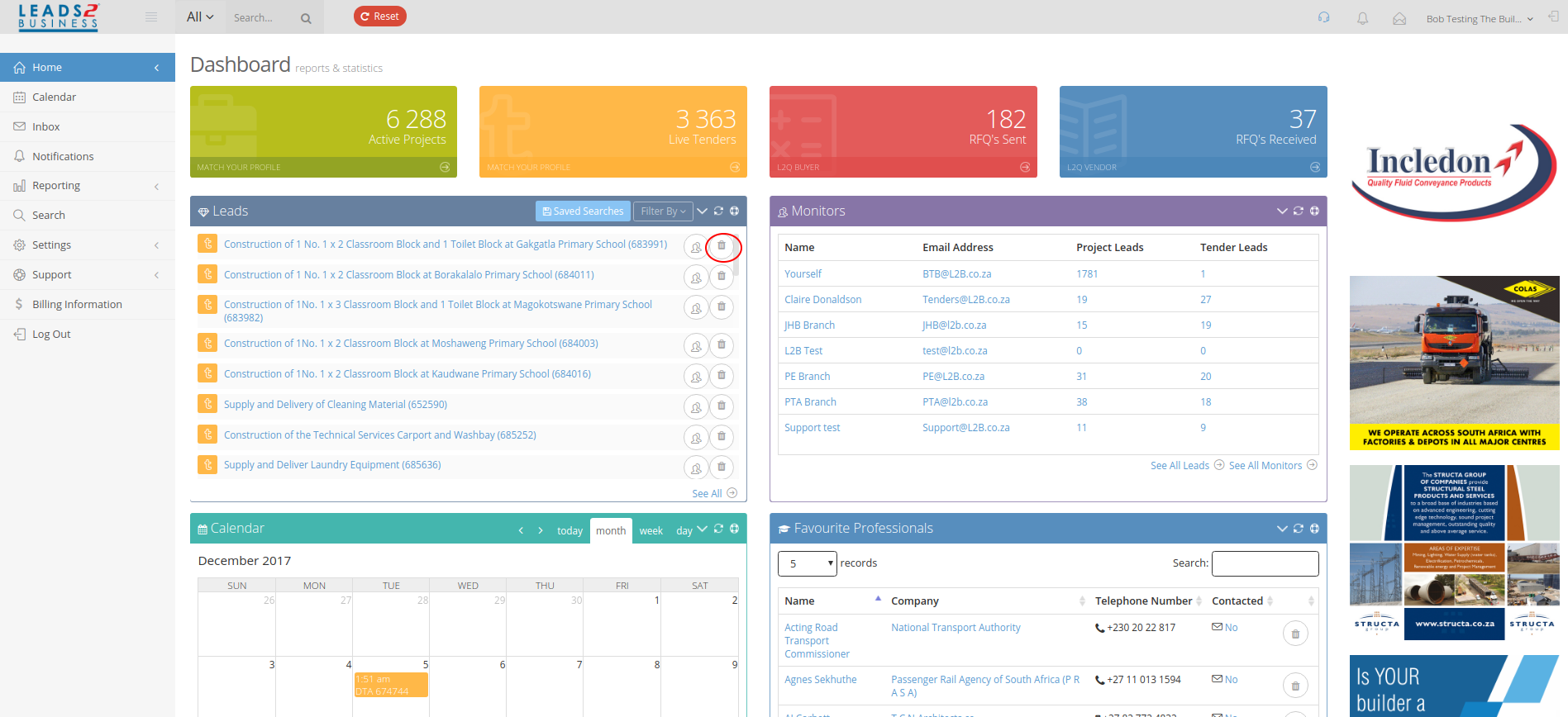 If you want to "reload' the leads click the following icon and it will reload the search with your changes and add new leads that have been added to the system from that day that match your profile.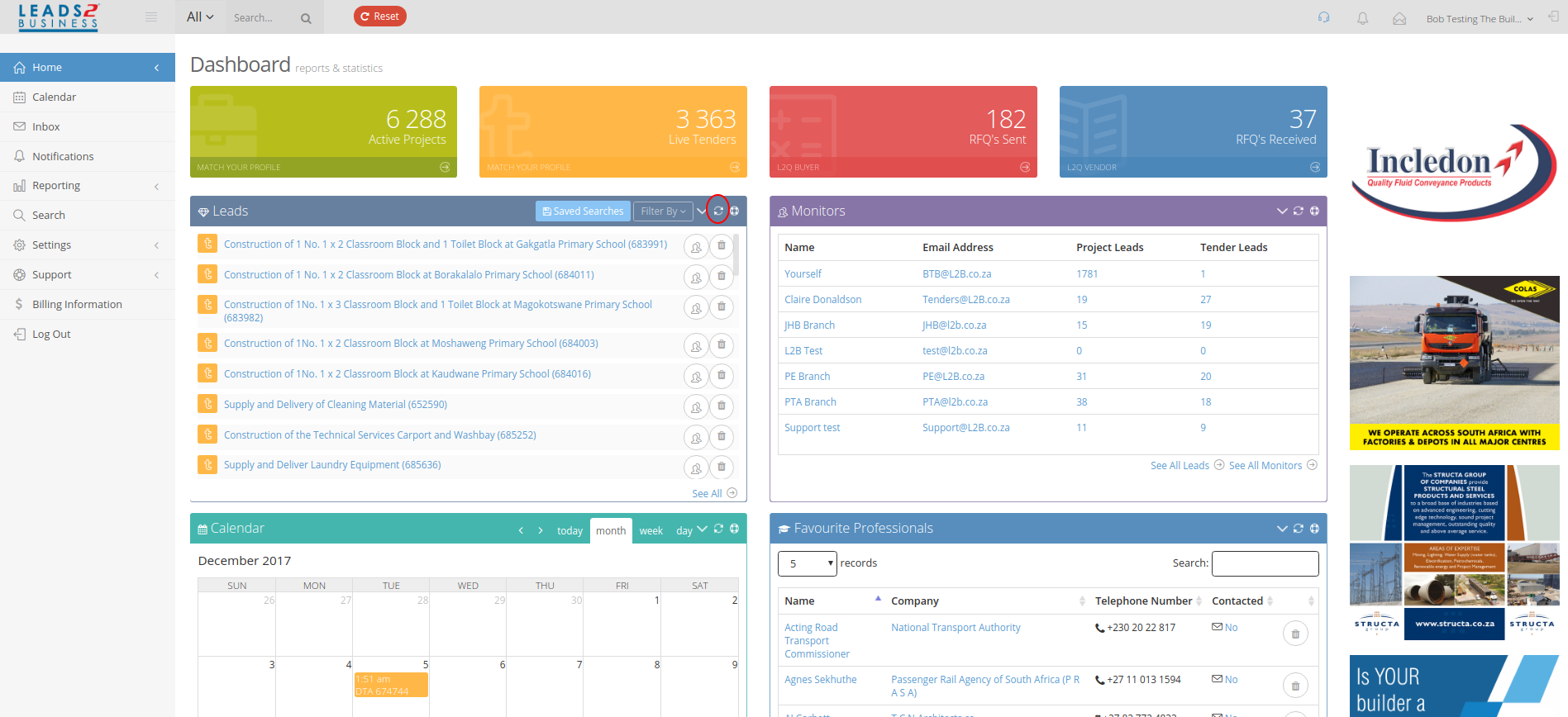 If you would like to view all your leads in a "search results" format click on "See All"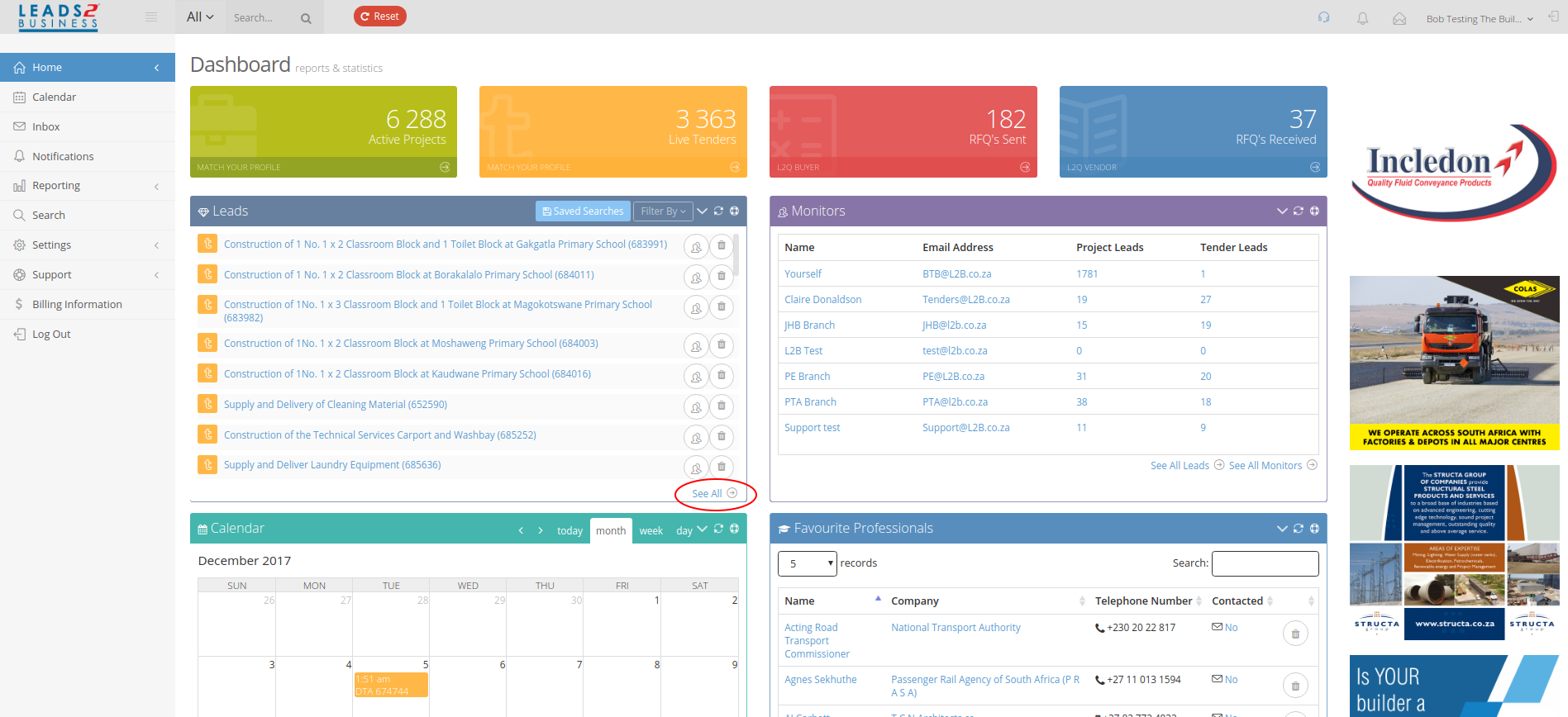 Search Results" Format as follows":

This is view all your"Saved Searches" for full details how to create a saved search click here https://wiki.l2b.co.za/saved-searches/