'Billing Information'
This is information pertaining to your Account with Leads 2 Business. You can view the payment which is currently outstanding, under 'Account'.
'Accounts Contacts'
Reflects you Account Information, Company Name, Address and Contact Details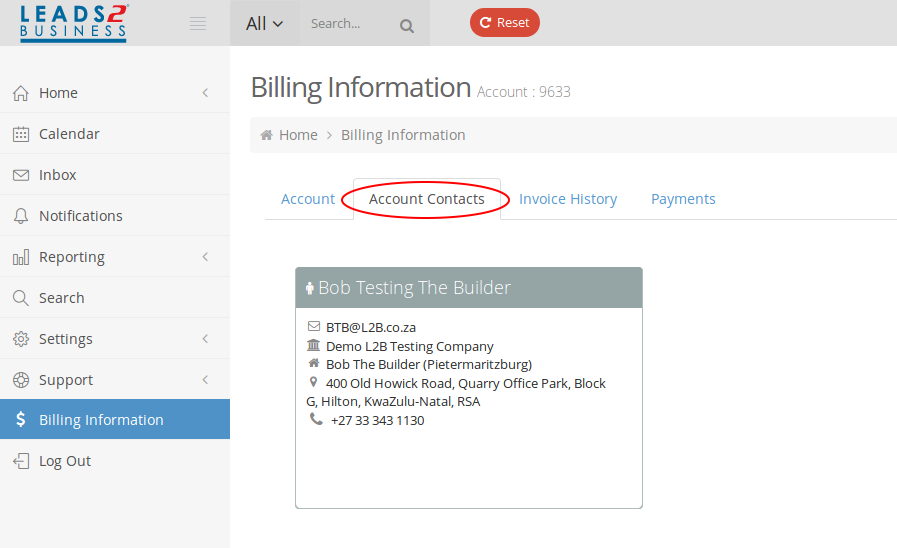 'Invoice History'
Reflects your invoice for the current Financial Year.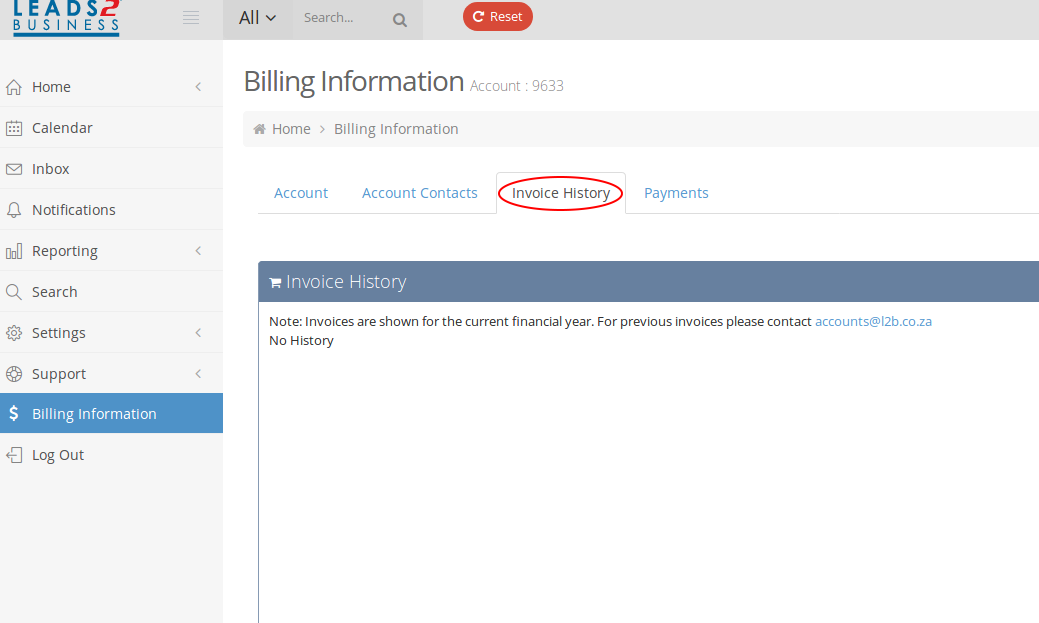 If you wish to view previous invoices please click on accounts@l2b.co.za or e-mail directly.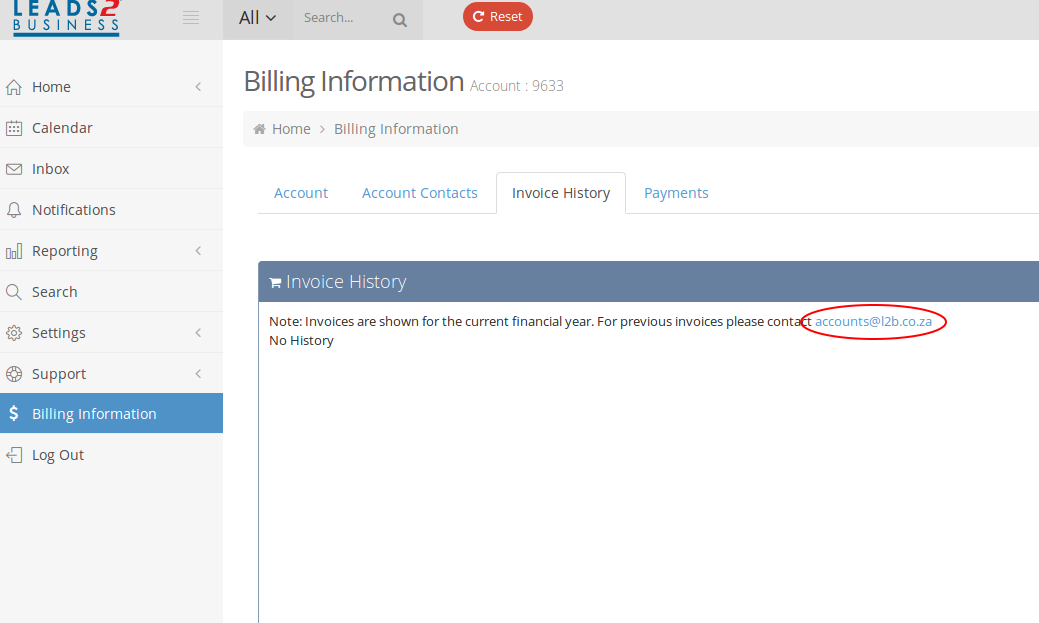 'Payments'
Your payment history will reflect.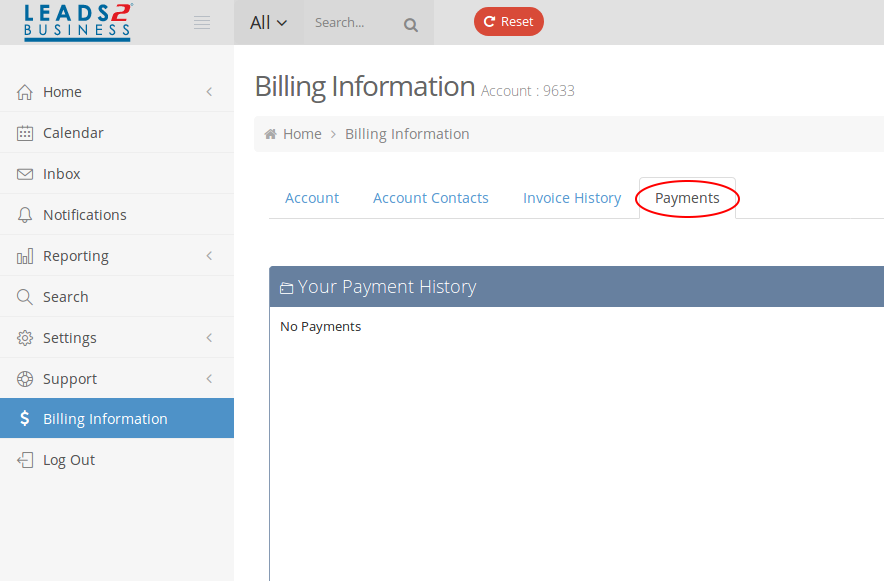 If you wish to make a credit card payment, simply click on 'Actions' and go to Pay Now.
Once you click on 'Pay Now', you can through the steps to make your payment and select submit.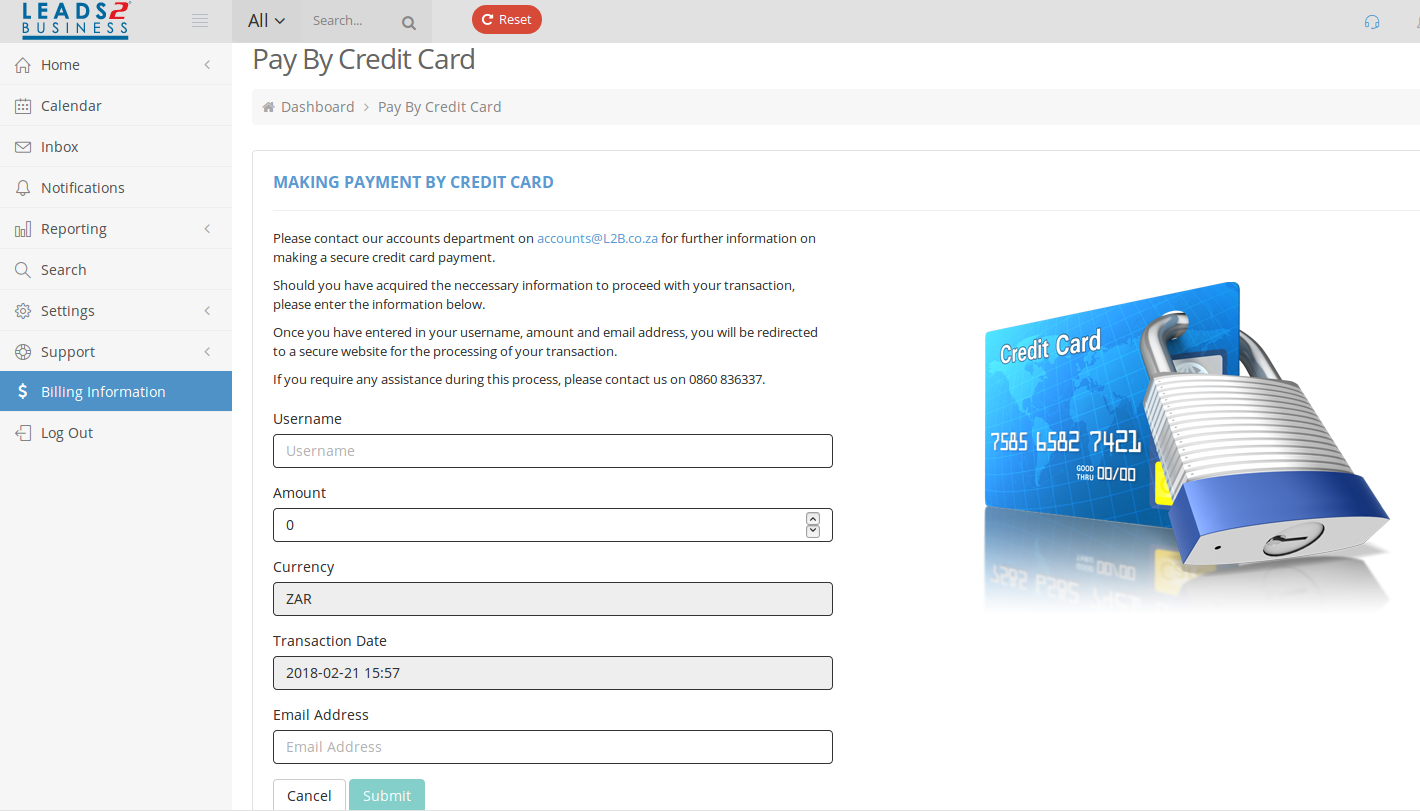 'Upload proof of payment' (under the Action's tab )
If you wish to upload proof of payment once you have made your payment and send it through to our Accounts Department, complete the information below and then send.