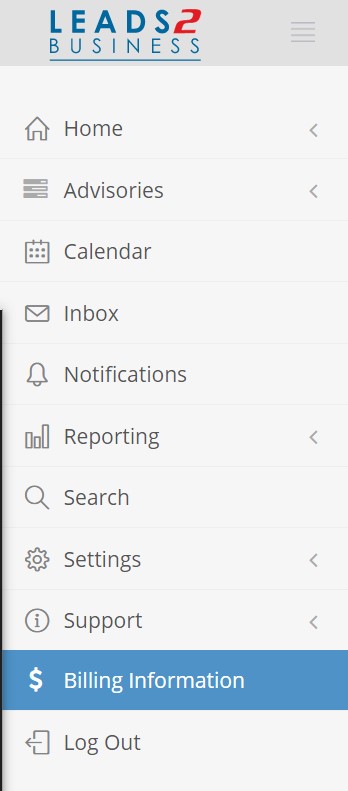 This is information pertaining to your Account with Leads 2 Business with your Account Number Listed as well.

Account: You can view any payments currently outstanding
Invoice History: Reflects your invoices *Note: Invoices are shown for the current financial year. For previous invoices please contact accounts@l2b.co.za
Payments: Reflects payment history
Pay Now: Allows for making a secure credit card payment. All necessary info is pre-populated only an amount needs to be added. This payment option is also available without logging in at: https://www.l2b.co.za/Pricing/Pay-By-Credit-Card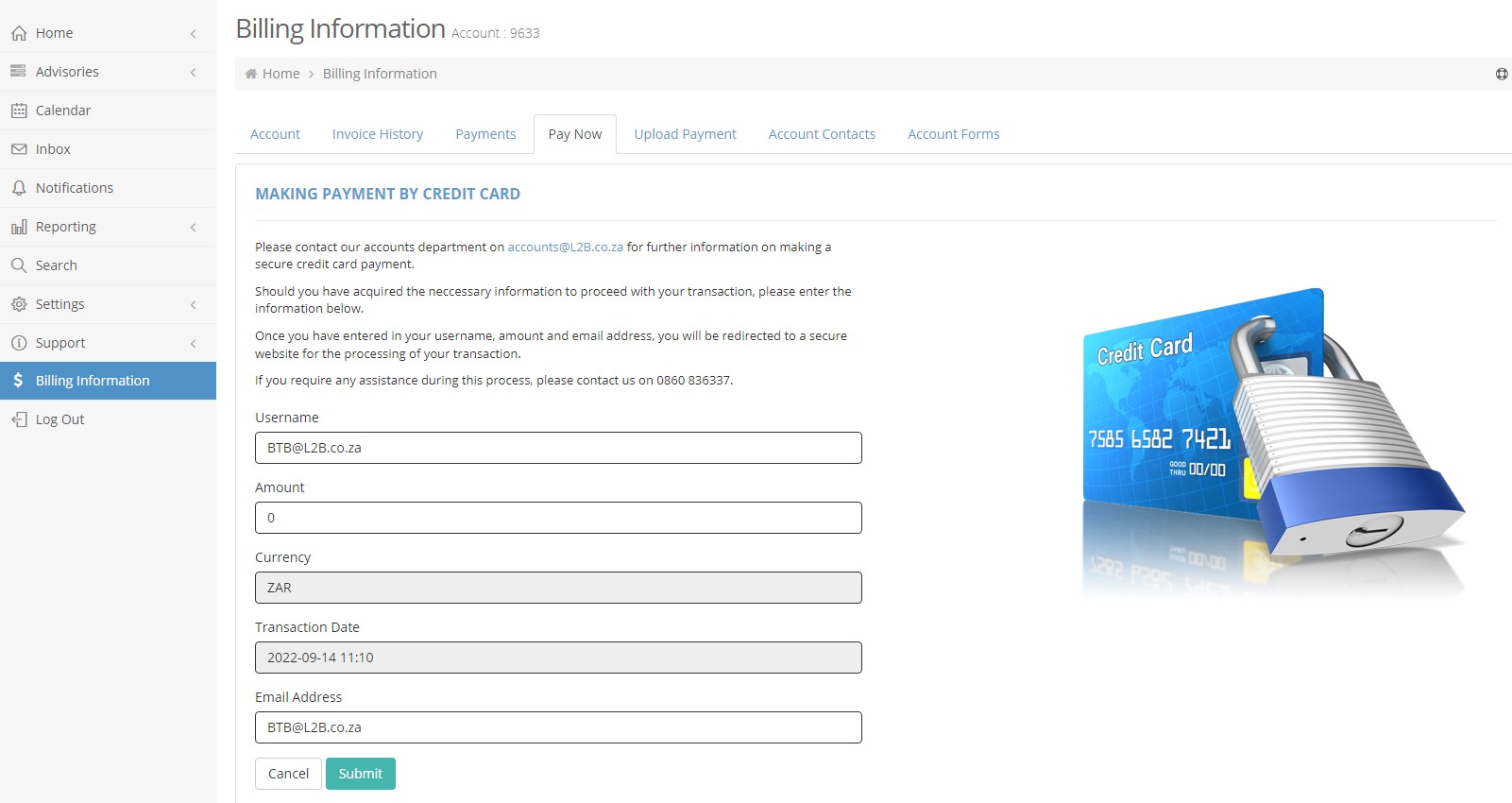 Upload Payment: Allows you to upload a Proof of Payment with an attached message
Accounts Contacts: Reflects your Account Contact Info, Company Name, Address and Contact Details
Account Forms: Displays your subscription forms which are available to download.