Favourite Professionals
Your favourite professionals that you have selected will be listed as follows:

This shows that 5 Favourite Professionals are reflecting:
If you would like to search your Favourite Professionals, type in the name in the search block and it will automatically reflect.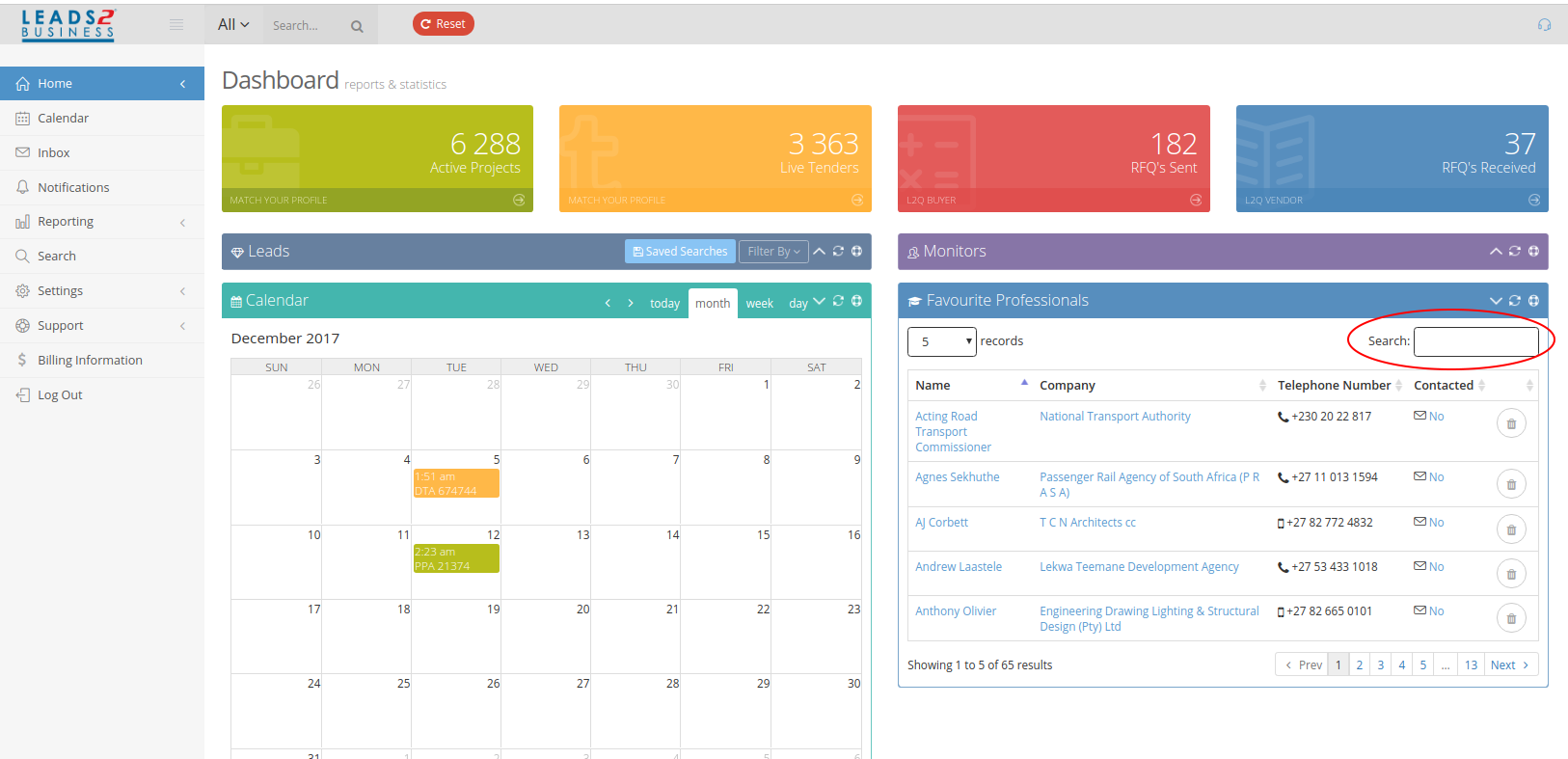 If you would like to view your Favourite Professionals in alphabetical order, either click on the arrow next to the Name or the Company Name.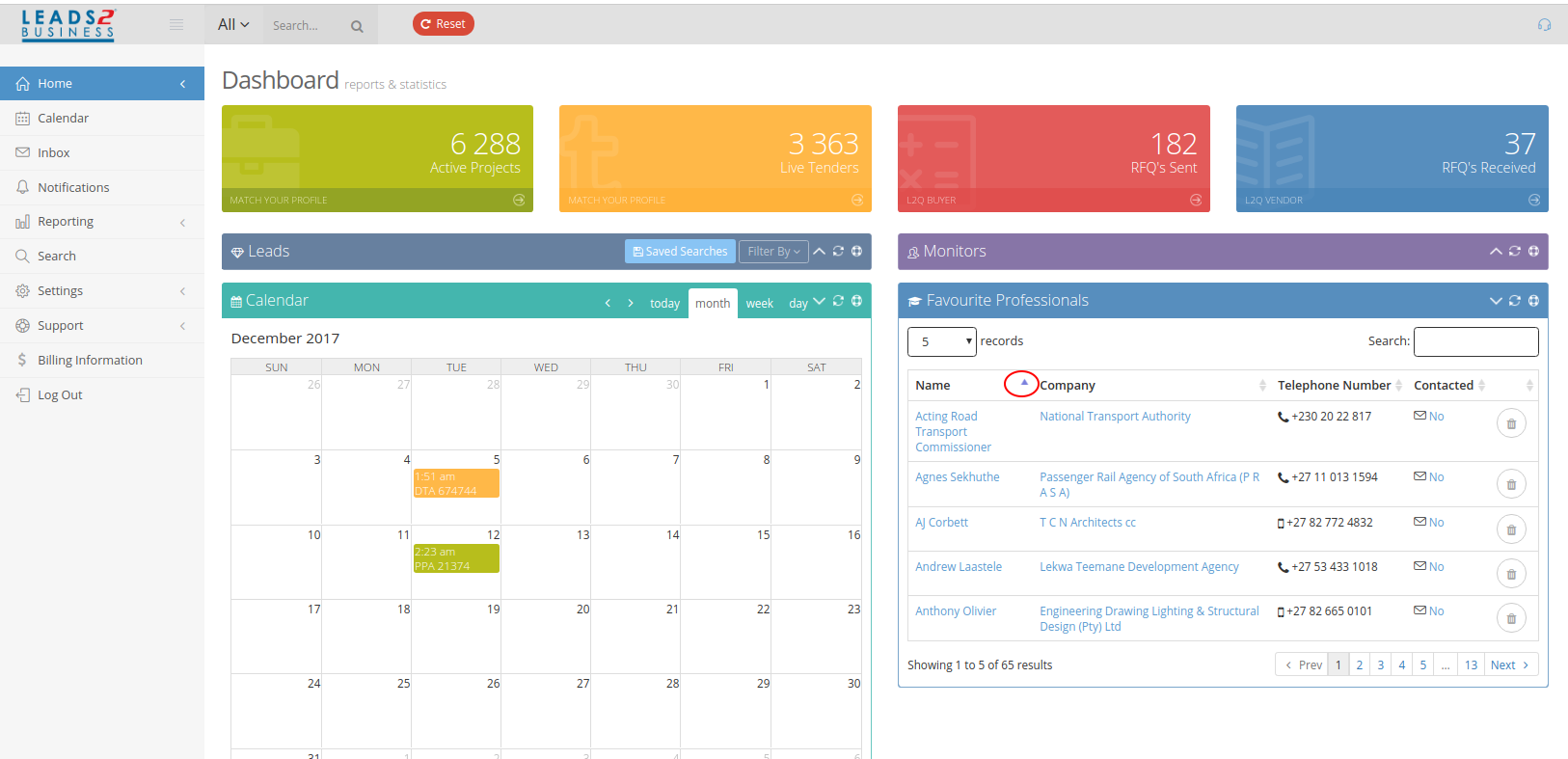 The "No" indicated below means that you have not e-mailed the favourite professional before.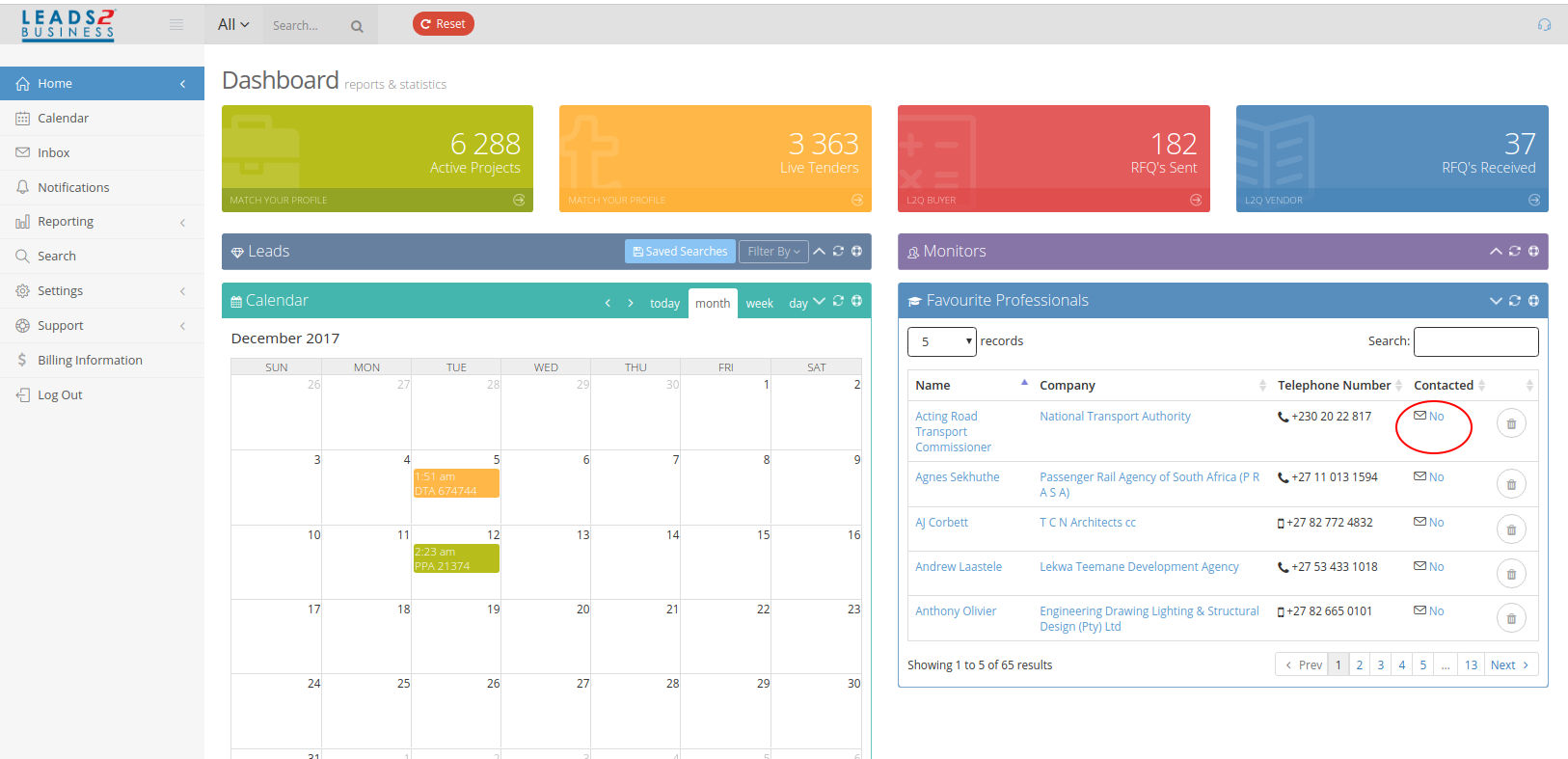 If you select the dustbin it allows you to remove this professional from being a Favourite Professional.