To update your Profile Filters run your cursor over your name in the top right hand side of the page, and select Profile Settings

This will take you to your Personal Info Page: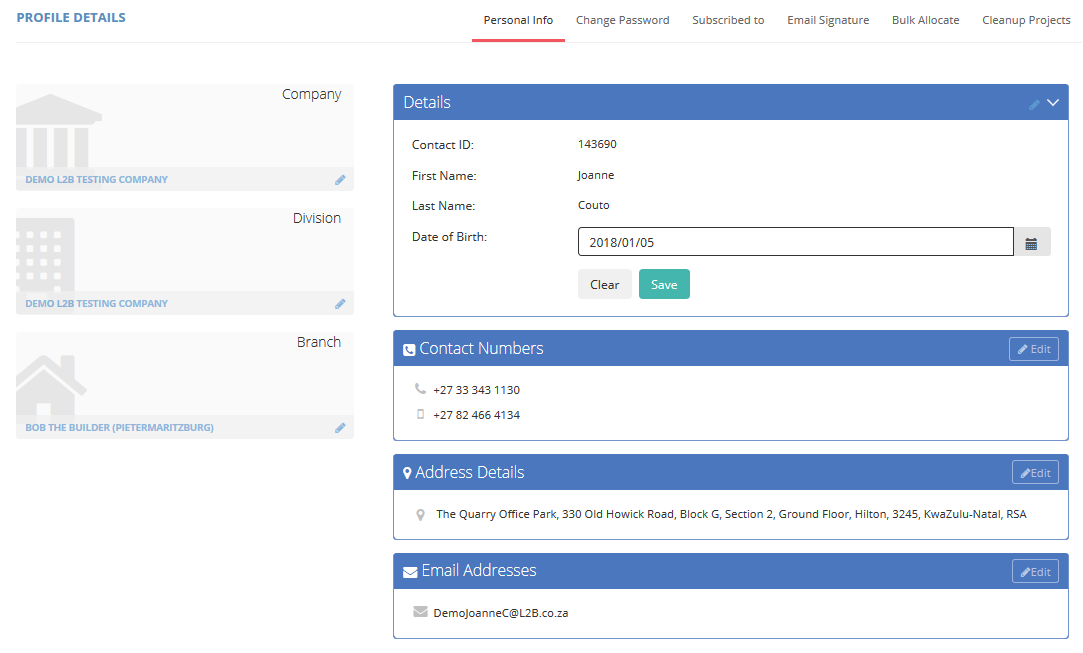 Please ensure that all your contact details are correct. This is vitally important to ensure that prospective clients are able to access your correct details on our site should need to.
*NB* Please note that your email address is not listed on the site for others to see, they are only able to email you through the email link that appears on your Directory Listing.
To check your Branch Details, click on your company name under "Branch" on the bottom left of your screen: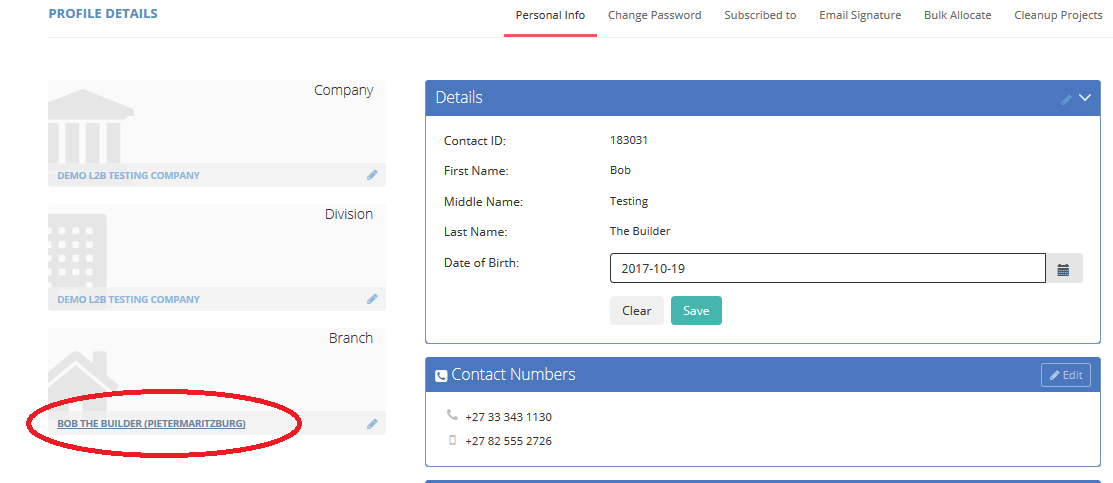 Here it is important to check that your "Branch Description", "Branch Capacity", "Serviceable Regions" and "Trades" are all listed correctly as these will determine which RFQ's are sent to you by main contractors.
Also check your "Contacts" on the Left hand side of the page to confirm if the correct contacts from your branch are listed.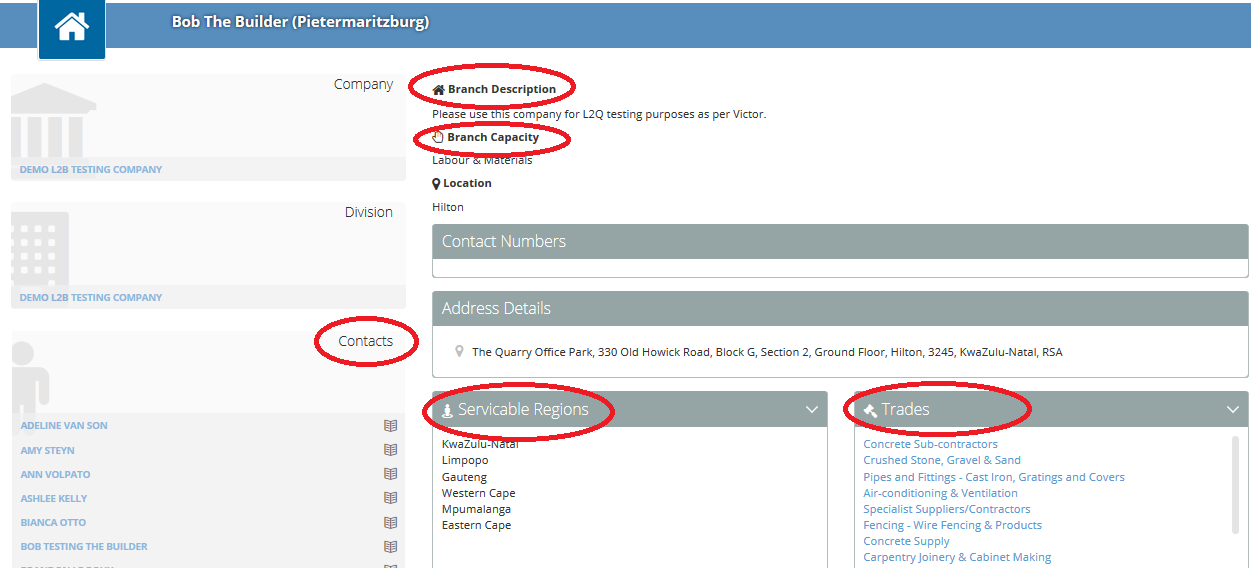 Under Division you will be able to see if your CIDB Rating, BEE Level and Website address are listed: