Users will receive notifications for the following:
Notice – Leads 2 Business (Updates relevant to the services you are subscribed)
Leads – Notes that you/your monitors have made on Projects or Tenders
Requests – To Monitor
Requests – To Un-monitor
There are 3 ways the Notifications page can be accessed:
From the Notifications Icon
From the grey tool-bar on the left-hand side
Under 'Subscriber Name' on the drop down box: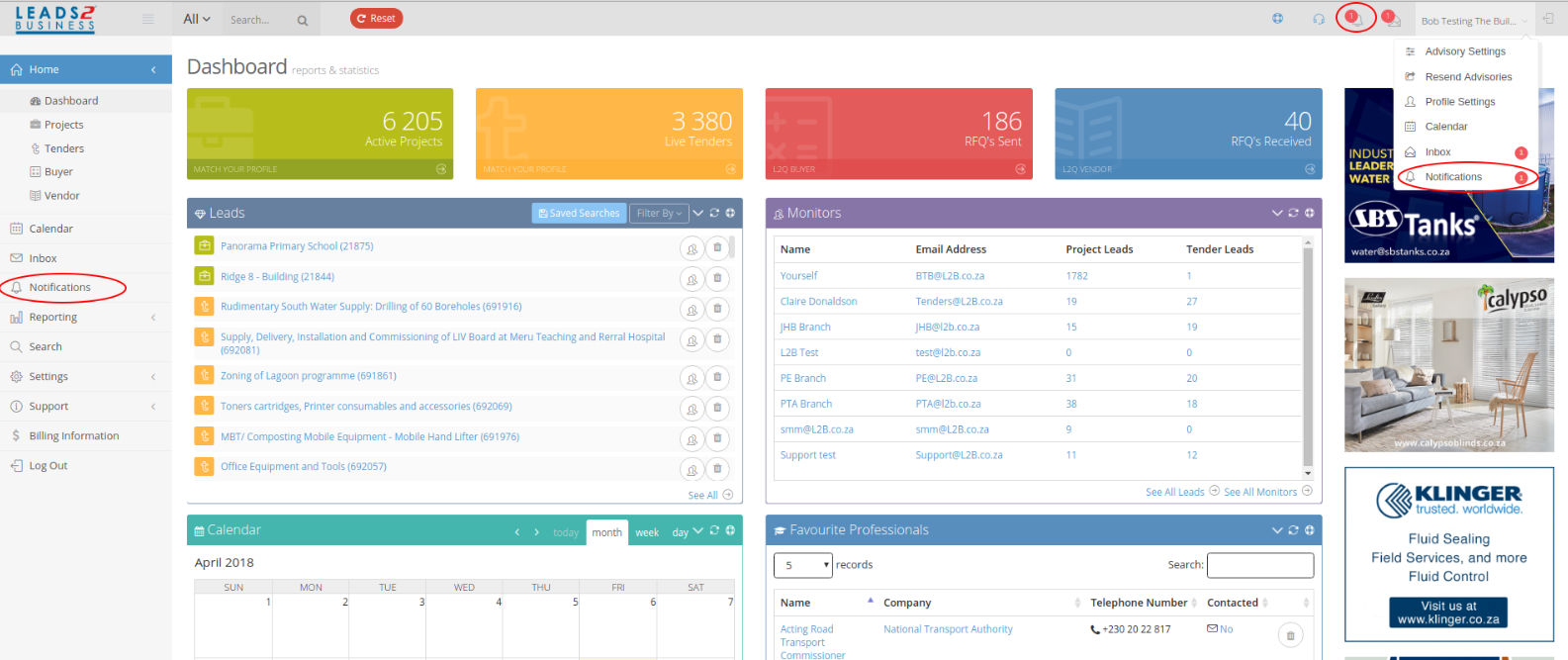 Once you have clicked on either of the above options the Notifications appear as a list.
Notifications can be filtered (by the service you are subscribed to) using the filter icon

:
All Unread items display as Bold
You are able to search through notifications using the

You are also able to select multiple messages or display a different amount of messages using the following: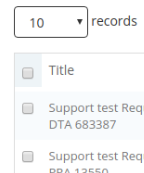 Notices can be marked as Read, Unread or All As Read using the Actions bar: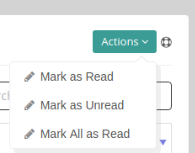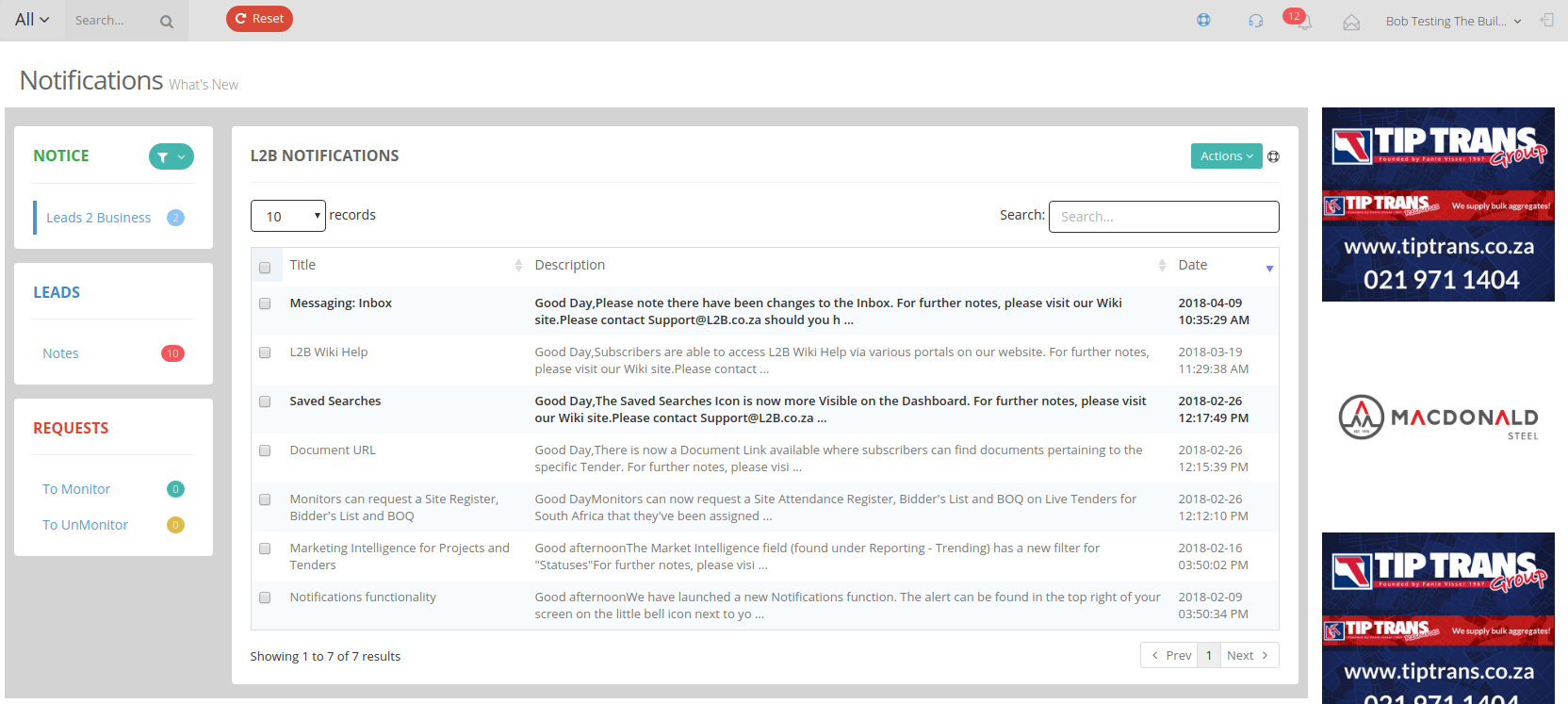 When clicking on each Notice it will open in order for you to read the full message:

When clicking on each Lead it will open in order for you to read the full message where you can also click on the relevant hyperlink (in blue) which will open the relevant Tender/Project in a new tab which Note relates to.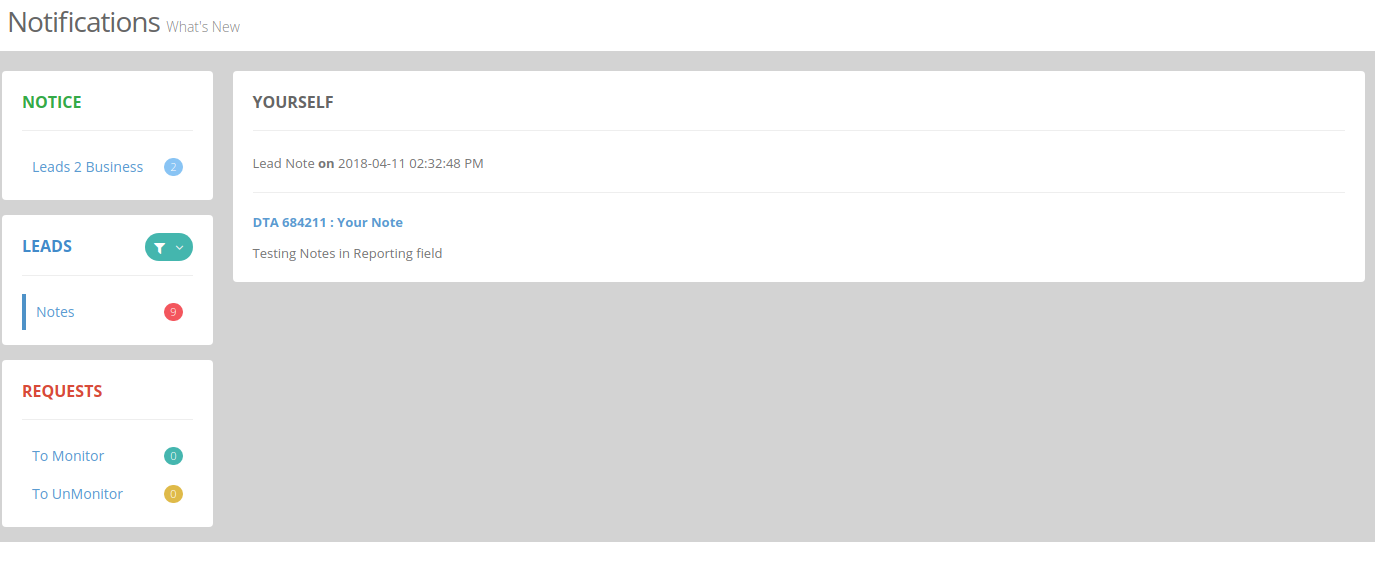 The Request to Monitor/Unmonitor can also be accessed via an e-mail and you are able to click on "Request Notifications" to redirect to the Notifications page.
The requests can be "Approved" or "Denied" in bulk using the selection boxes and Actions bar.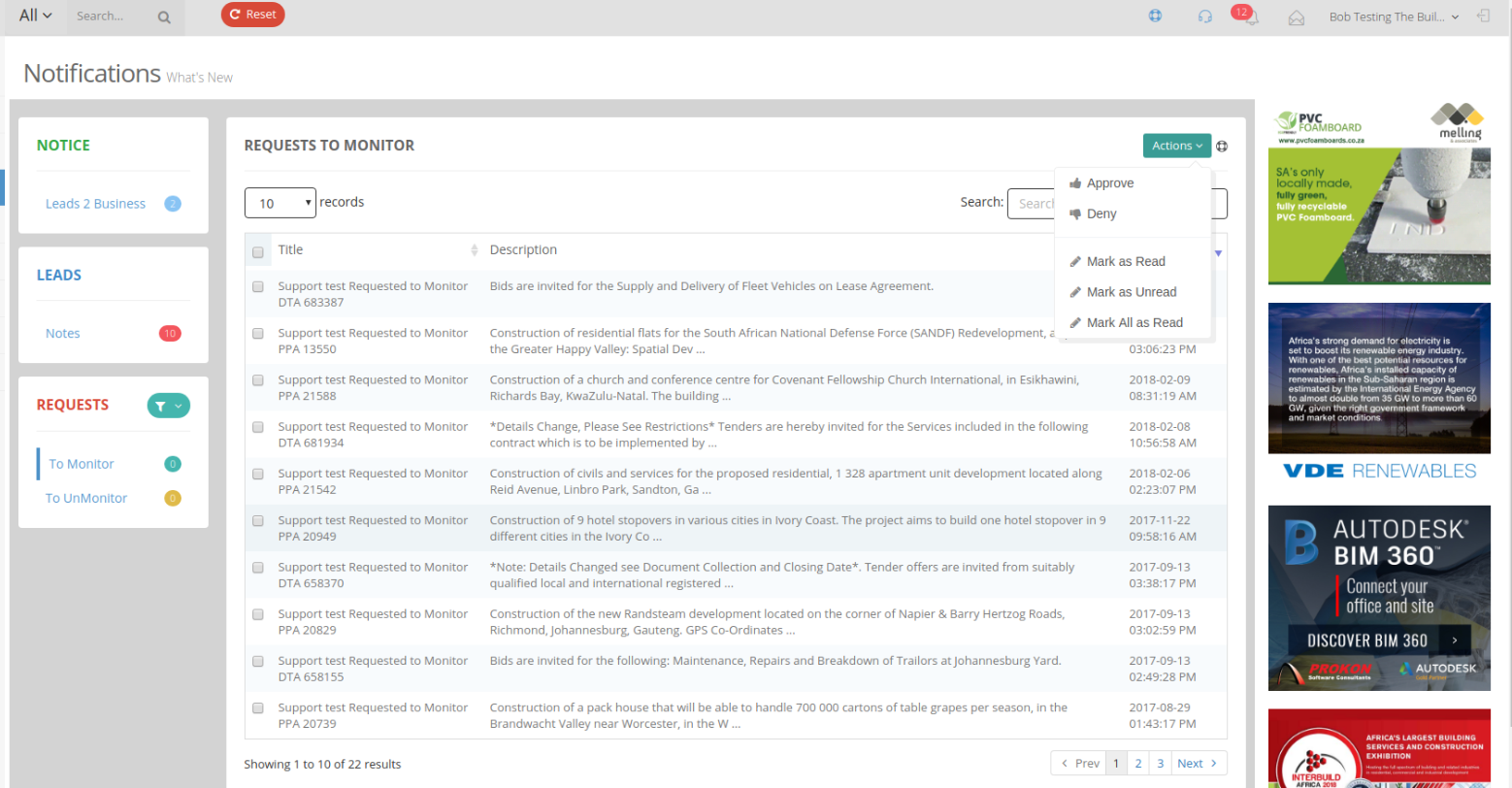 When clicking on each Request it will open in order for you to read the full message: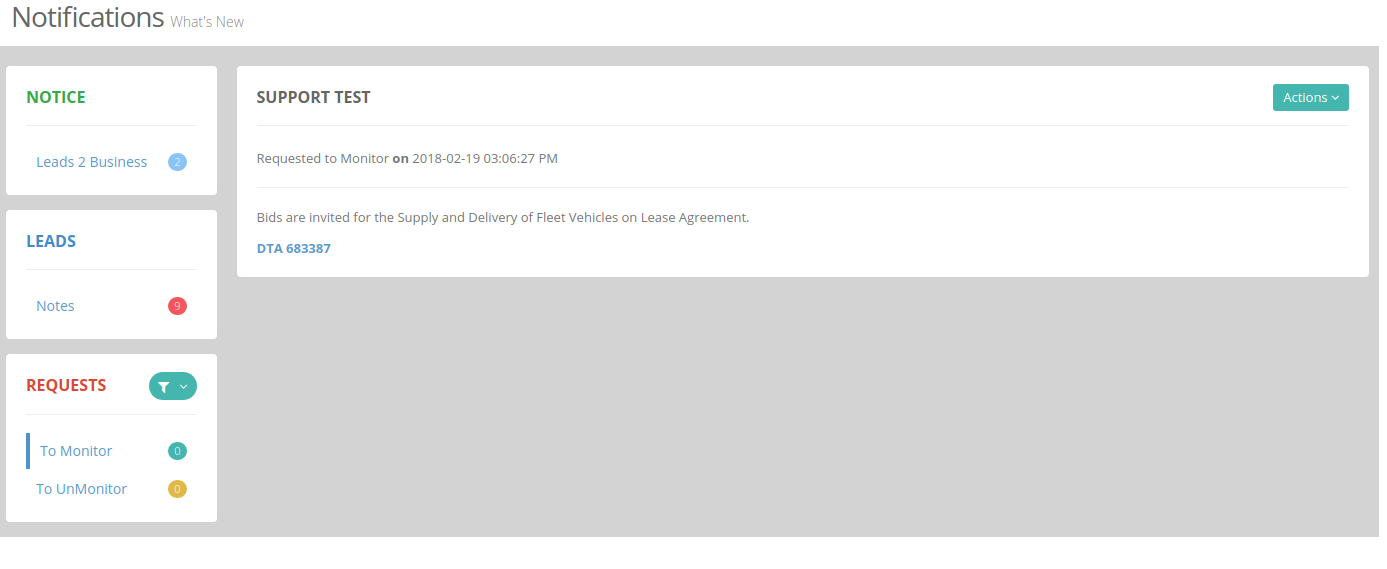 You can also filter Leads and Requests using the Filter icon: