If you are looking for various documents to view and download, the Library is where you will find them. Under Library which is located under Support on the drop down menu on the left hand side of your screen when you are logged into the Leads 2 Business website, on the home page, as shown below:

When you click on

, the following screen will appear :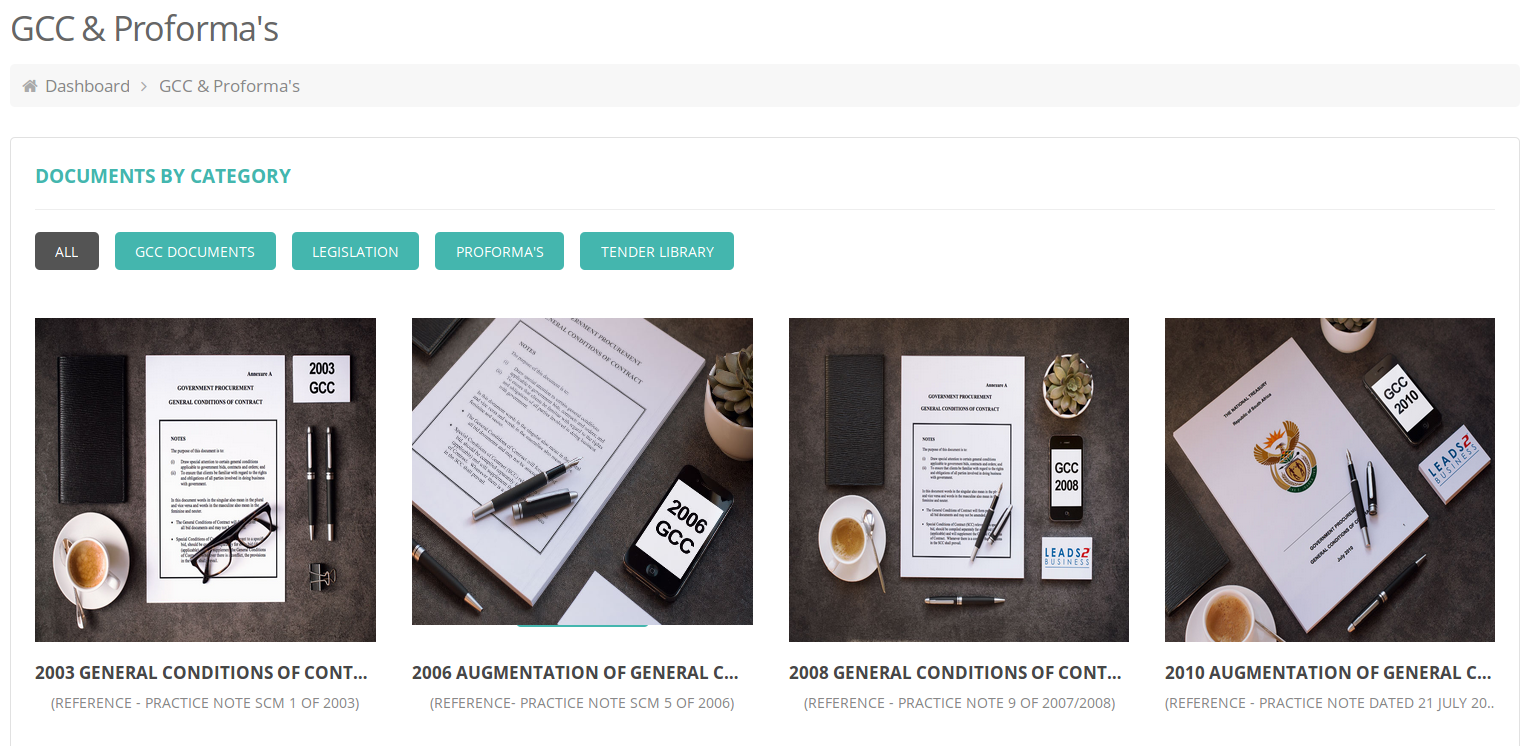 In the Library you can find General Conditions of Contract, Proformas and other forms. The documents are listed across the top in green tabs. Underneath the green tabs, the various documents are listed with a picture as indicated above.
When you click on the green tab, Like for instance the All tab, once clicked,the tab will turn from green into grey and all the documents available in the library will be displayed with pictures underneath and the titles of the documents are listed under the pictures.
When you put your mouse on the picture of the document you are interested in, the picture will move up and a green download button will appear, giving you the option to download the document to your computer and from there you can print it. Click on the green download button to download the document.