Update your Details on our Directory
1) By clicking on Settings > Details on our Directory via the left-hand menu on Dashboard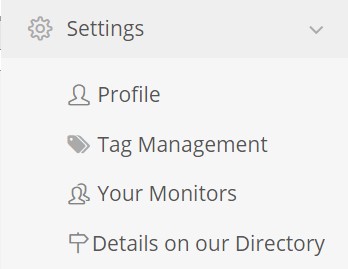 2) Via Steps to Success via the Vendor Home Page: when you click on "here" allows you to go through to the page – Directory Wizard, where you can see and update your directory entry (for vendors: also ensure that your trades are up to date so you receive RFQ's that are relevant to your line of work)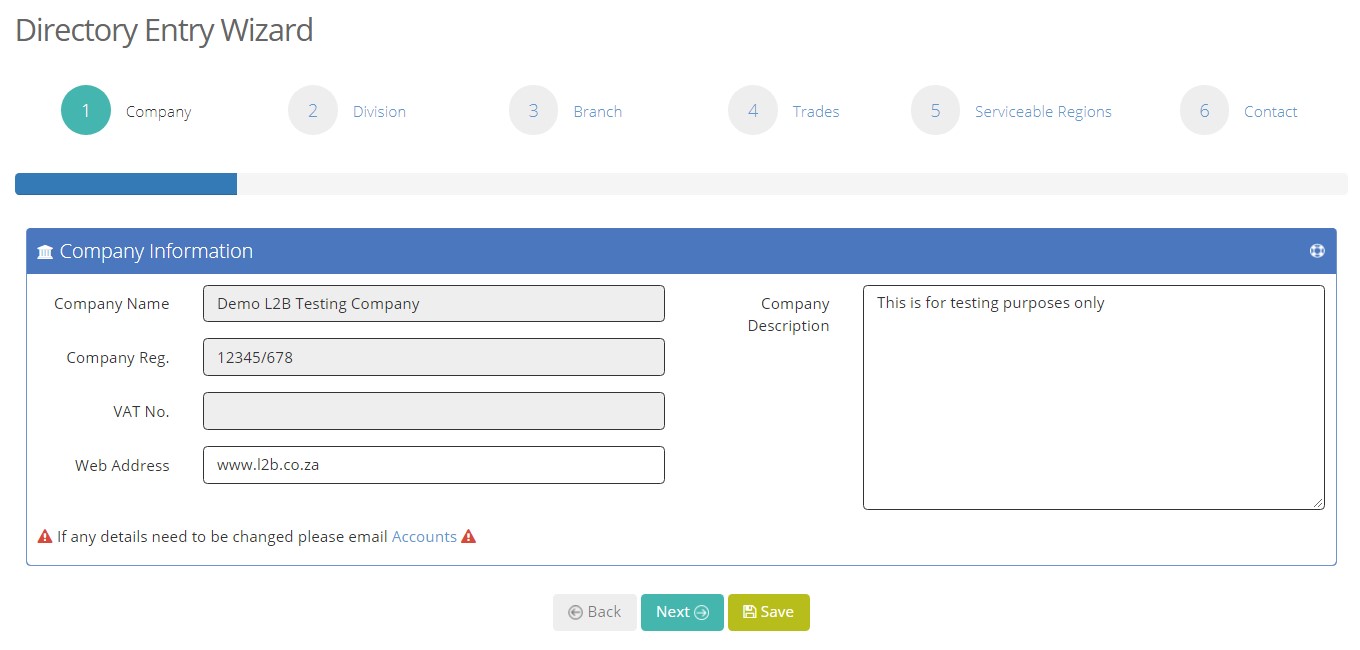 Go through each step to ensure your entry is correct and update it should it need updating.
At the trades tab you can search keywords by either typing in part or the whole word (first block) and click search, this will bring up results that match the word you typed in the text box:
The second/middle block allows you to search keywords alphabetically, just click on the letter that your keyword starts with and the keywords will pop up, once keywords are chosen then click on the Actions tab and choose "add selected trades" and they will move to the last block and any tender that has this keyword in it will be sent on your advisories on a daily basis provided the option to receive the keyword advisory is chosen.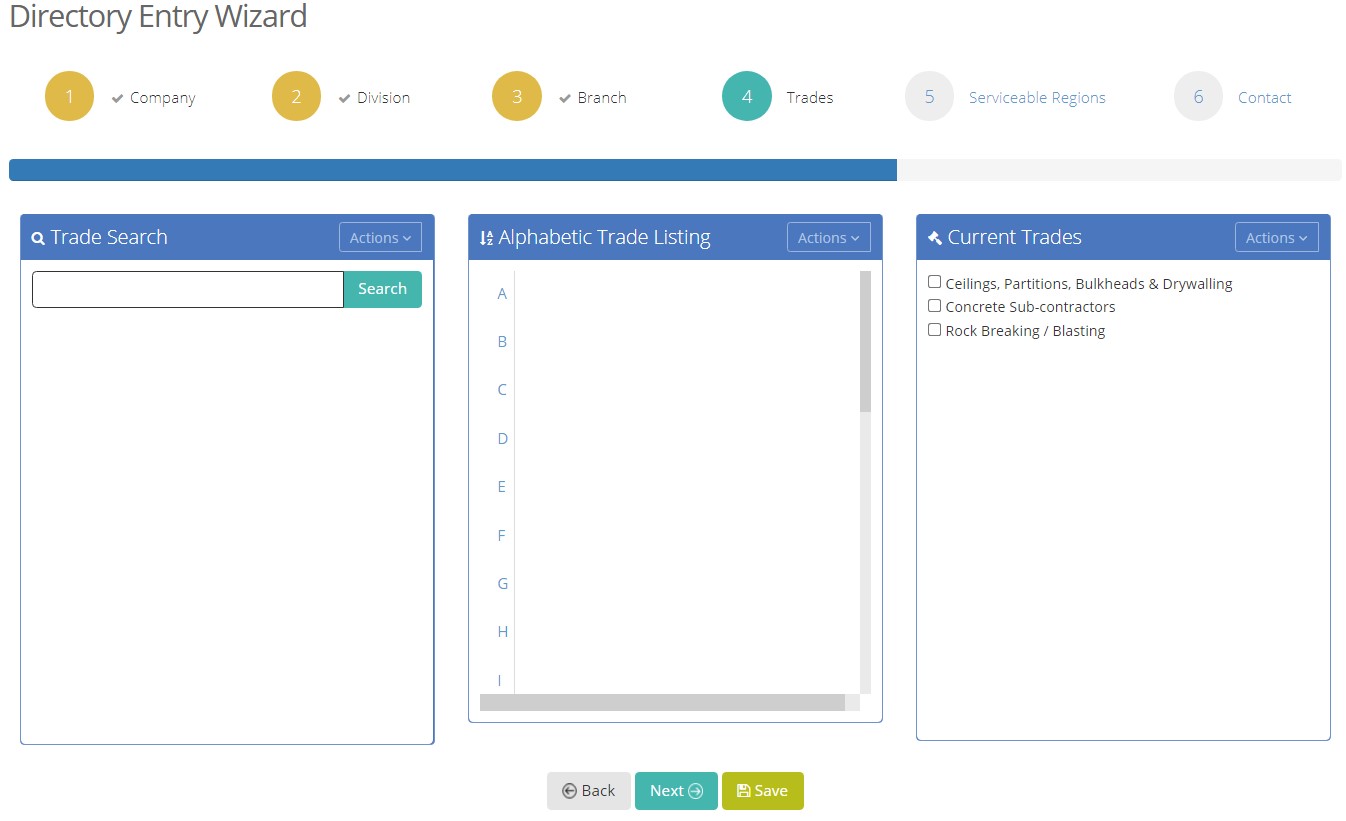 Under L2Q Vendor Home under Steps to Success: If you click on "Learn more…" under steps 1 – 3 a pop up will appear with more information.