In order to send out trades to vendors and/or subcontractors on a BoQ to gather your prices for the contract you are tendering on, you are required to "Create a New Bill Request" (also referred to as an "L2Q Request"). The Bills of Quantities (BoQ's) are preferably received as Excel documents, however, should a .pdf be the only available format, we are able to process these documents.
Due to the conversion process, this will incur additional lead time.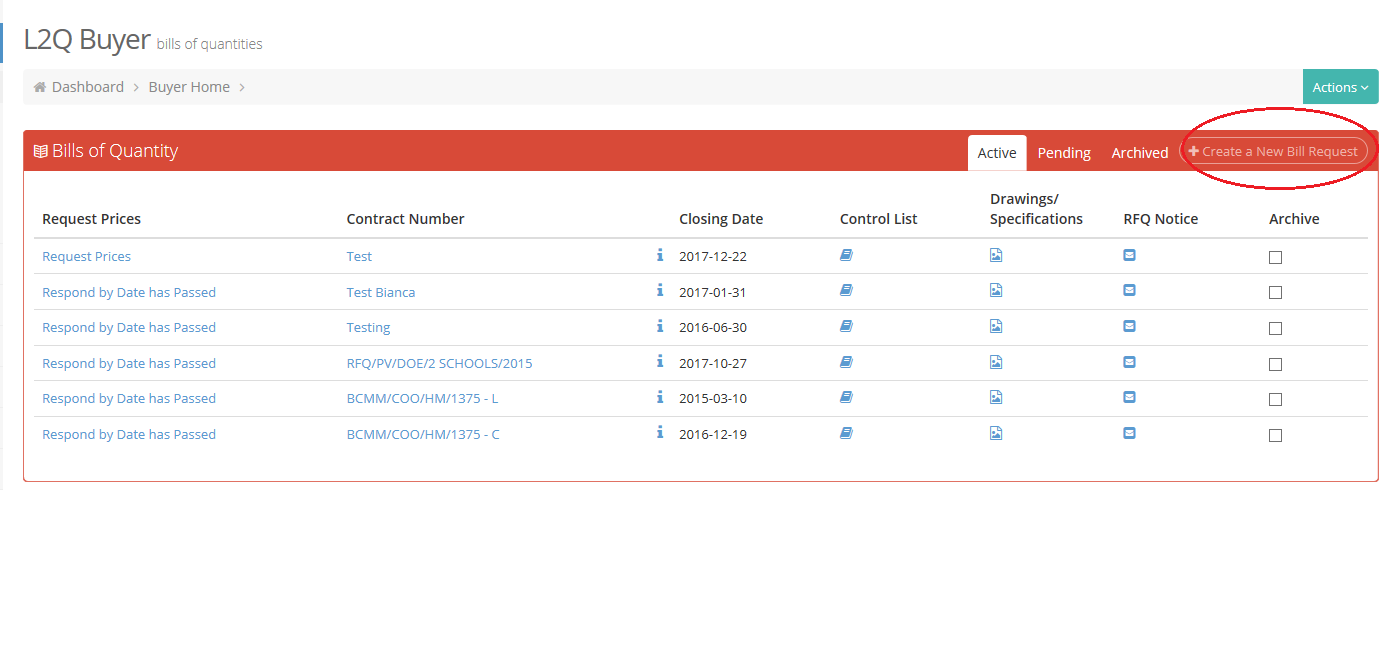 In order for us to assist you with uploading of a Bill of Quantities on your Buyer homepage, we require the following crucial information which appears on the RFQ:
•The Contract Number.
•The Description.
•The Closing Date (Your Tender / Project closing date).
•The Respond By Date (The last date you wish Vendors to respond to you by, in order for you to accept their pricing information).
•The Contract Start Date (The date upon which the proposed tender will commence).
•The Professional Details (Name of the Quantity Surveyor in order to source the BoQ).
•Professional Contact details, specifically their phone number and e-mail address.
•Specific Site Delivery Location.
•The Client Details: The Organisation funding the Tender.
•Client contact details.
•Comments: For any additional information you wish to include and communicate with the L2Q support team.
Any application submitted to the Leads 2 Quotes Department must allow for a 3 day pricing period from the date the RFQ's are dispatched until the respond date stipulated.
Please note that the L2Q Request comprises 4 steps:
1. Contract Details – as found in the tender document or invitation to tender.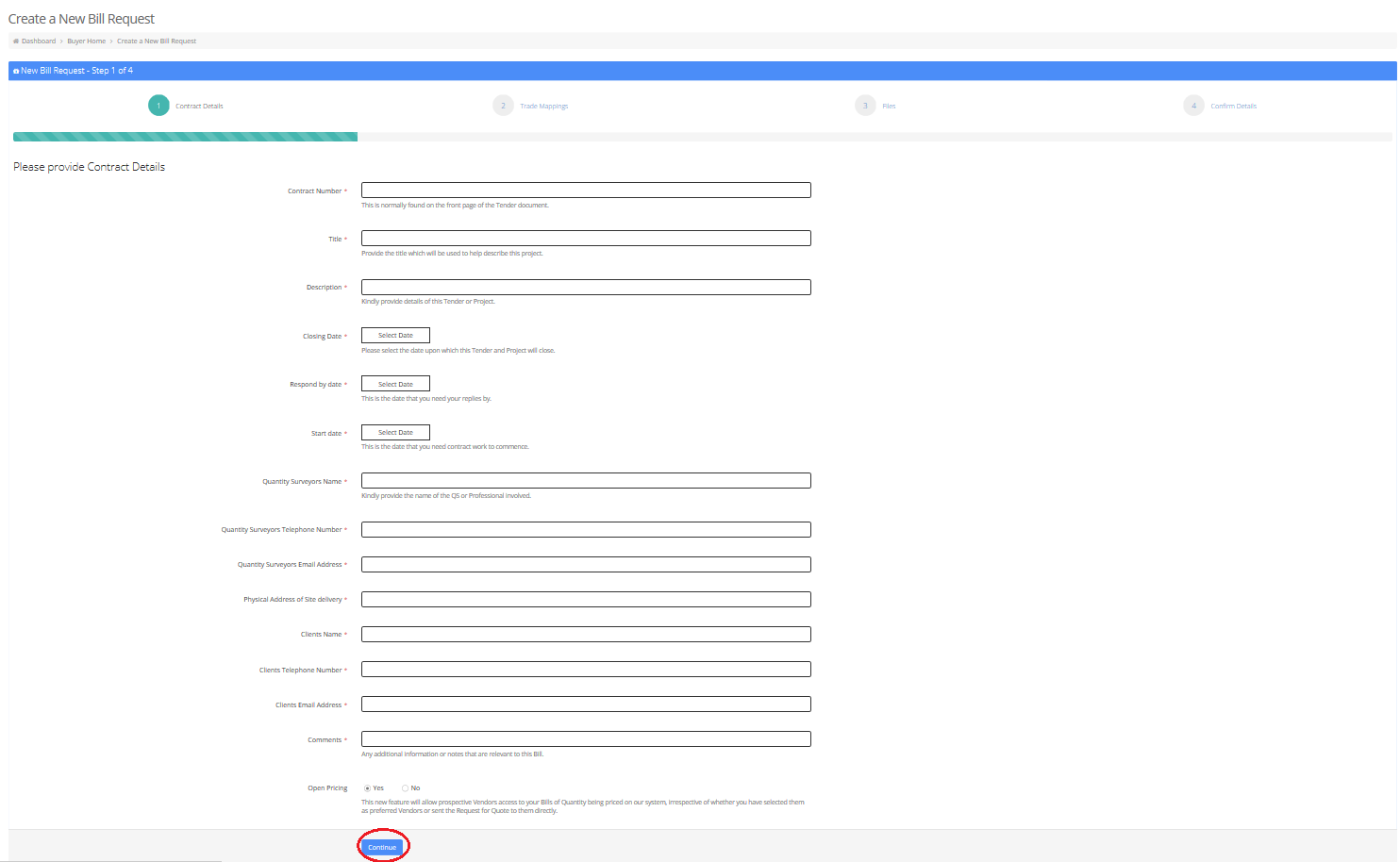 2. Trade Mappings – the trades mapped here, will be added to the permanent Trade Mapping, which will be applied to all future bills.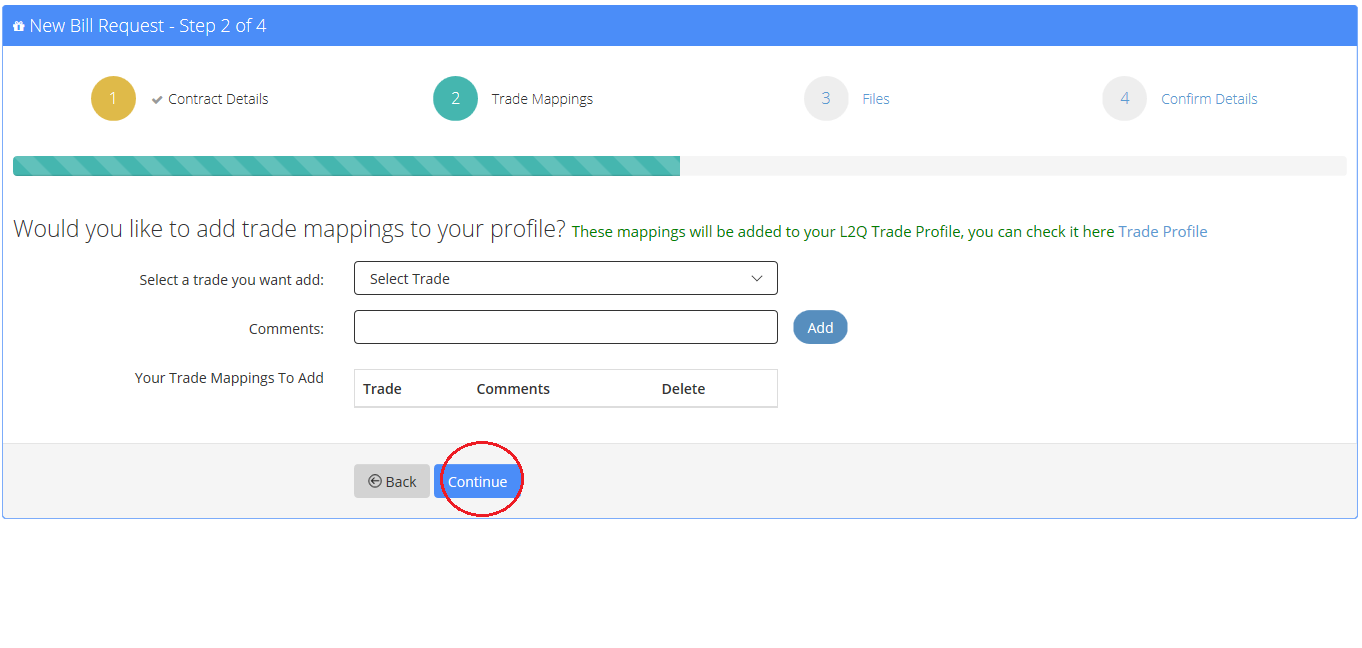 3. Uploading of Drawings or Specifications relating to the Tender / Project – only one file can be attached and may not exceed 4MB, if the file exceeds this size, please email to BoQ@L2B.co.za.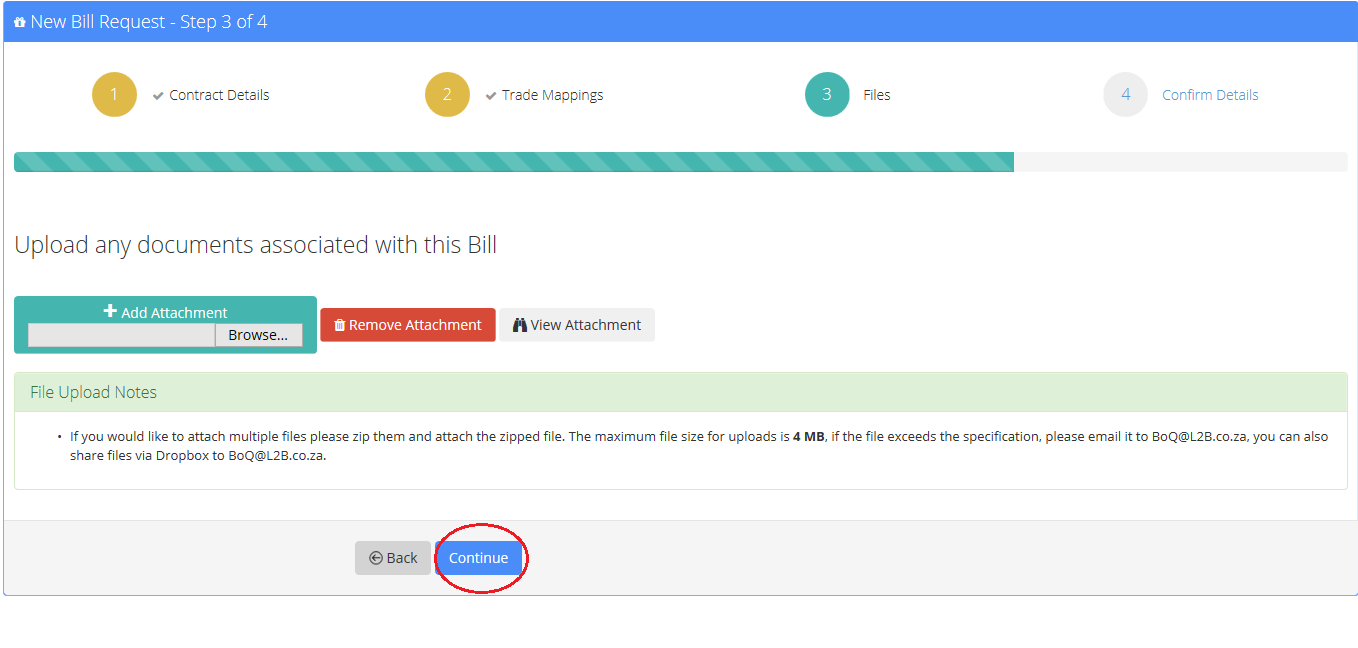 4. Summary and Confirmation of the Request Details – confirm that details and documents added are correct.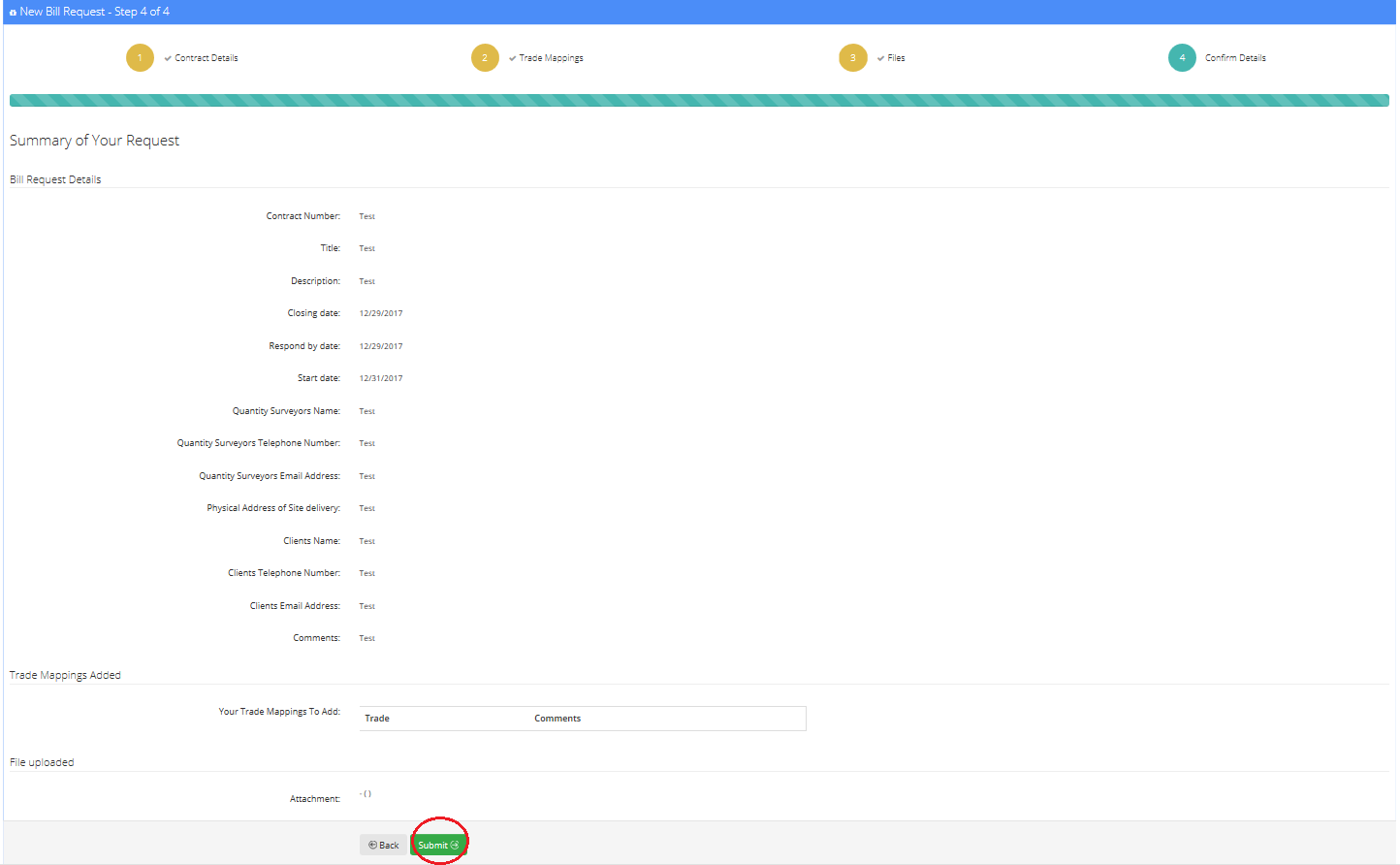 Once confirmed you can submit your new project for processing by clicking 'Submit'. The L2Q Department will receive the request and bill, and once processed will advise via email that the bill has been uploaded. Please note that processing times are as follows:
Electronic Bills of Quantities (Excel, Word, Bill, WinQS, CCS, etc.) – a minimum of 24 hours depending on size and quality.
Scanned or PDF Bills of Quantities – a minimum of 48 hours depending on size and quality.