The "Calendar" is where you can view reminders that you have set for tenders and projects in a calendar format.
Please click on link how to set a reminder https://wiki.l2b.co.za/reminders/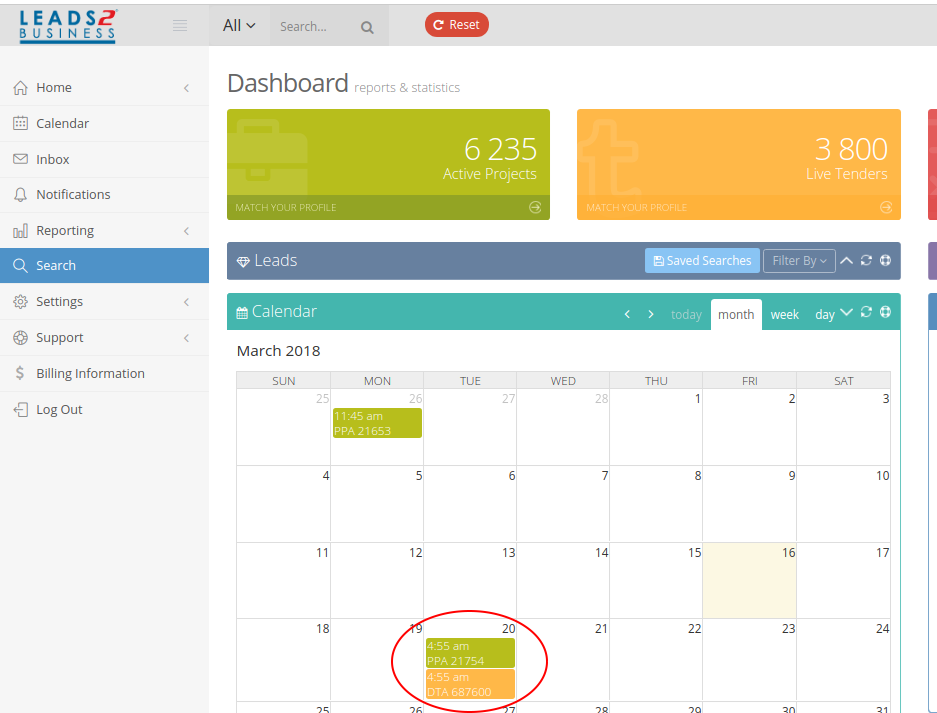 You can view or edit your reminder by simply clicking on the DTA or PPA number shown above.
You will then come to the page below, where you can either cancel the reminder, create a new reminder, view the tender that you have the reminder.

As this reminder has passed you also can go to Historical to view the reminder if you wish you can re-instate the reminder for a different date.
You can view the Calendar by Month, Week or Day by selecting an option below:

To view the "Calendar" as full screen click on either of 3 options below as indicated.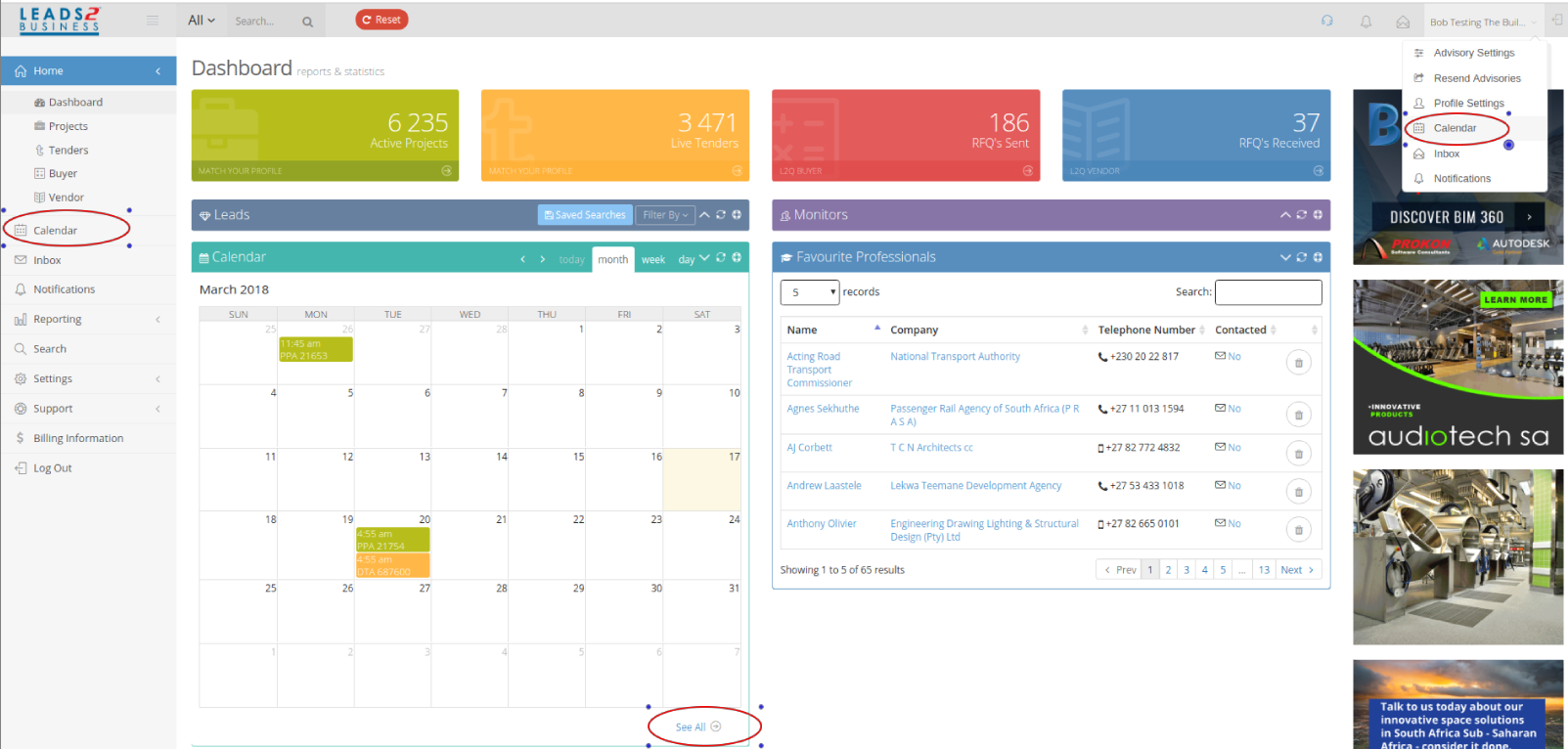 You will then view the Calendar as follows, you can select if you wish to view either Project or Tender Reminders only by clicking on "Filter By", then select your option.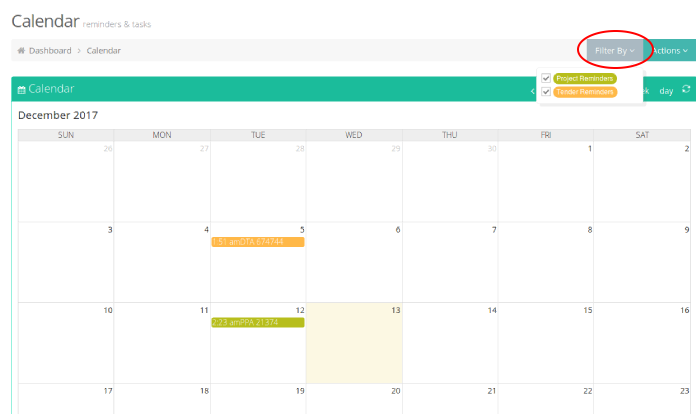 If you wish to Sync the Calendar with your Google calendar you click on Actions and Download ICS.