Advanced Search allows the Buyer to distribute selected items, to a different Trade when sending out RFQ's.
On 'Buyer Home', identify the L2Q Project you wish to send out and click on 'Request Prices'. Click on the expand icon next to "Advanced
You are able to search by keyword or page number(s). Enter the search terms and click on "Find Bill Items".

The items will display below "Advanced Search". Select the items you wish to send to another trade by ticking the boxes on the left.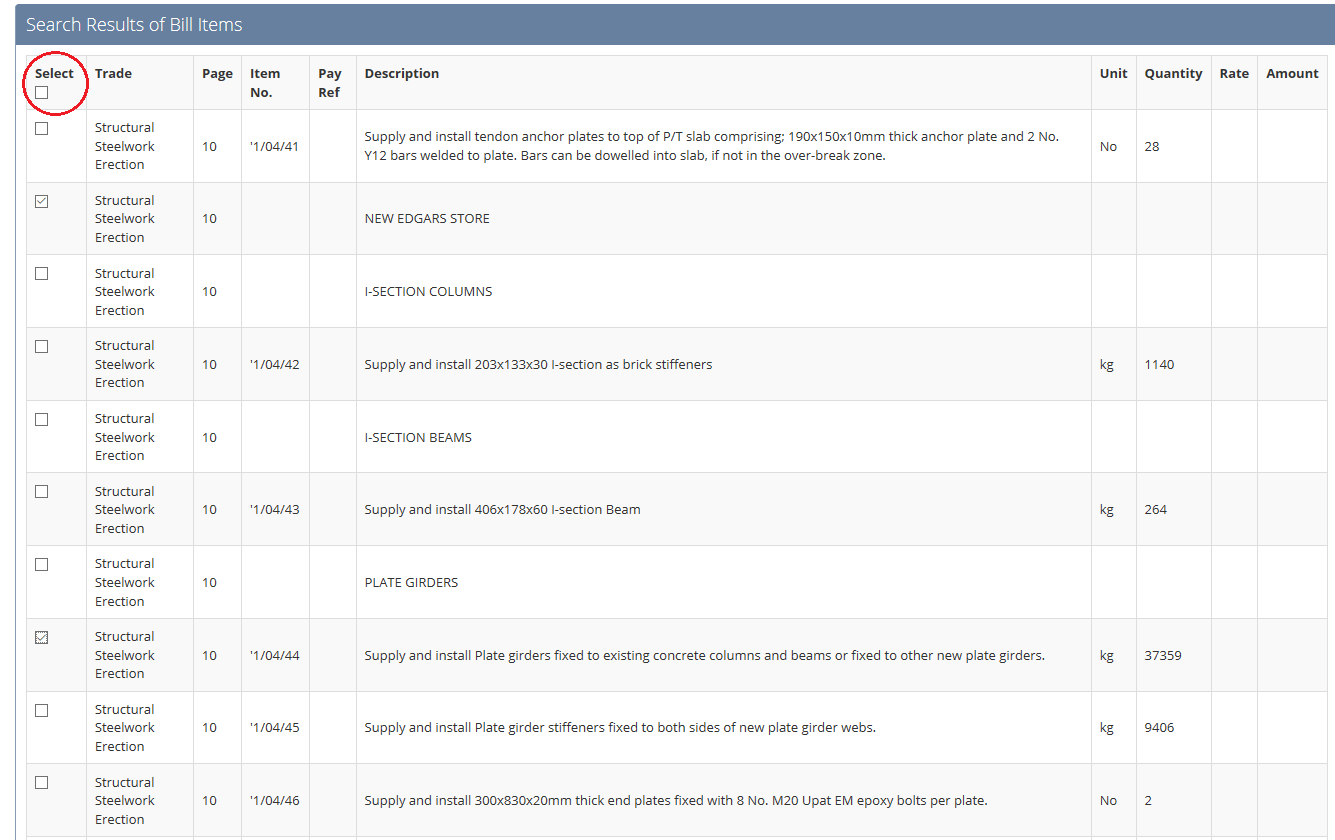 Then scroll up and select the trade and region you wish to send the items to and scroll down past the items and click on "Search", right at the bottom of the page. Repeat the selection and sending out process on the next page.