When you select a Vendor as preferred, they will display on your Buyer Homepage.
When you send out RFQ's, your "Preferred Vendors" will appear at the top of your search results, making it easy for you to find them. You are able to add Preferred Vendors to your "Preferred Vendors" list in a few ways.
While you are sending out RFQ's, you are able to mark vendors as preferred by clicking on the "Preferred" icon.
When the icon is not coloured in, it means they are not marked as a "Preferred Vendor", to add them to your "Preferred Vendors", click on the icon and when the page refreshes, the icon will be coloured in.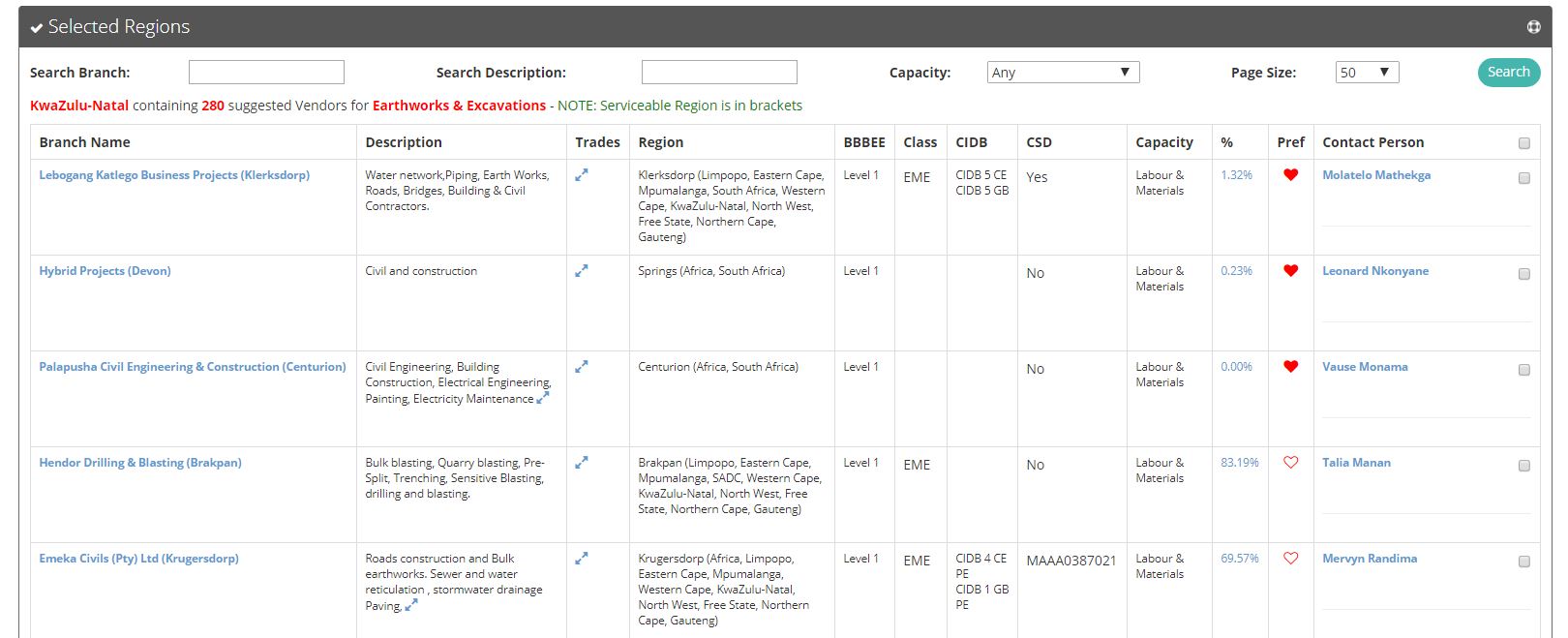 On "Buyer Home", there are two blocks – "New Vendors" (these are new vendors that have been added to our Directory in the last thirty days; and "Preferred Vendors" (all your preferred vendors are available from this list).
To add a vendor from the "New Vendor" to your "Preferred Vendors", click on the preferred icon next to the branch name.

To search for preferred vendors, click on the "Actions" link and select "Preferred Vendor Search" from the drop-down menu.

Select the trade and region, and you can further narrow the search down by selecting BBBEE Level and CIDB Grading. Click on "Search".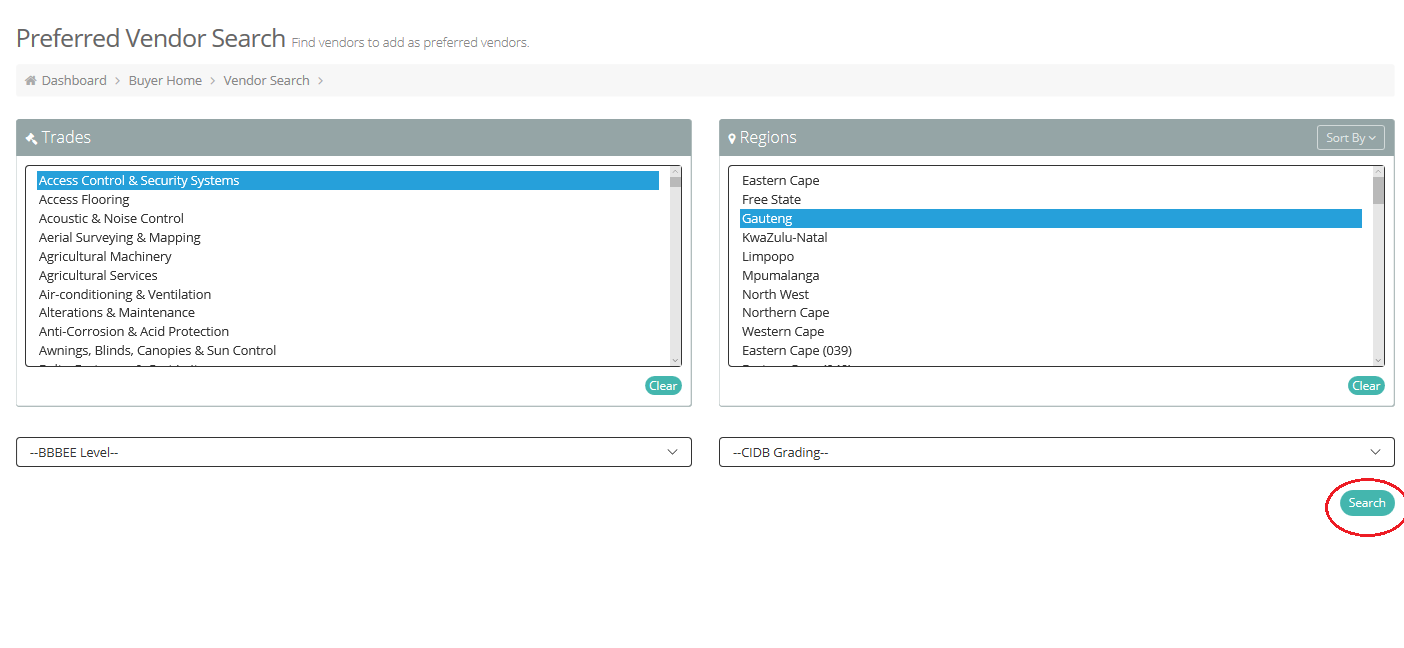 To add multiple preferred vendors, tick next to the contact names on the right, scroll to the bottom of the page and click on "Add Preferred Vendor".

If the Vendor is not in the Directory, you can request that they are added as a Preferred Vendor to your profile, by sending an email to Directory@L2B.co.za with the company name and contact details.