Request BoQ (Bill of Quantity) – Requesting the BoQ is helpful in establishing whether the products you supply/ the services you offer; are required in the BoQ.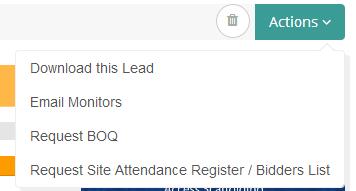 The Request BoQ page displays as below: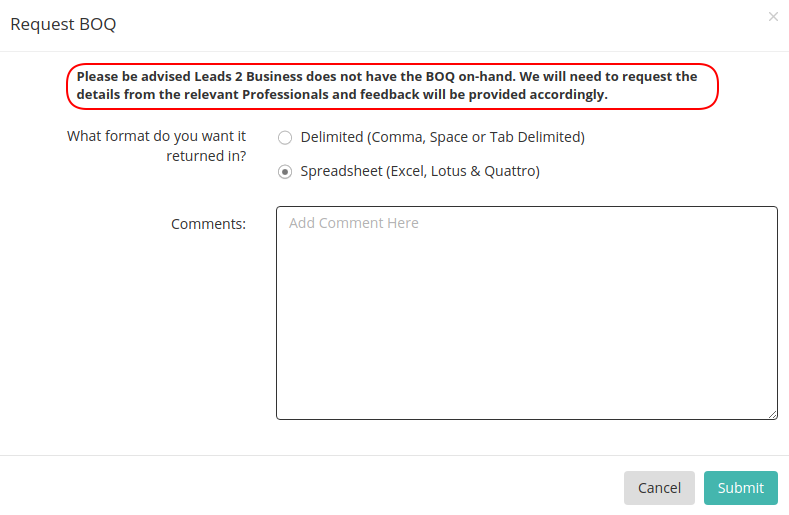 When a Closing Date has passed on a tender notice, the Request BoQ and Request Site Attendance register/ Bidders List options are no longer available.
Protip: Request a site attendance register, bidders list and/ or BoQ as soon as possible.