The Control List is a summary of all the Vendors that the Buyer has sent RFQ's to.
To download the Control list, identify the L2Q Project you wish to interact with, click on the 'book' icon

in the 'Control List' column.
From the "Actions" link, select the format you wish to download the control list in.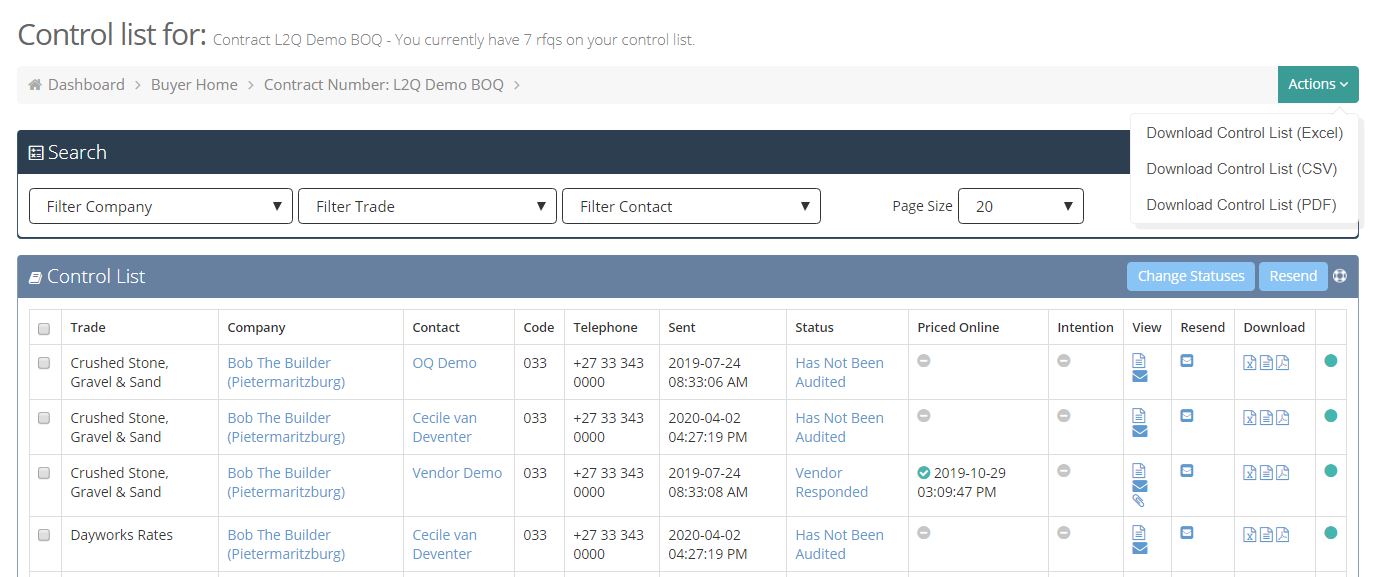 From the pop-up, select to either open the document or save it to your computer. The saved document will display the vendors and their responses to the specific L2Q project you have chosen to download.